Products You May Like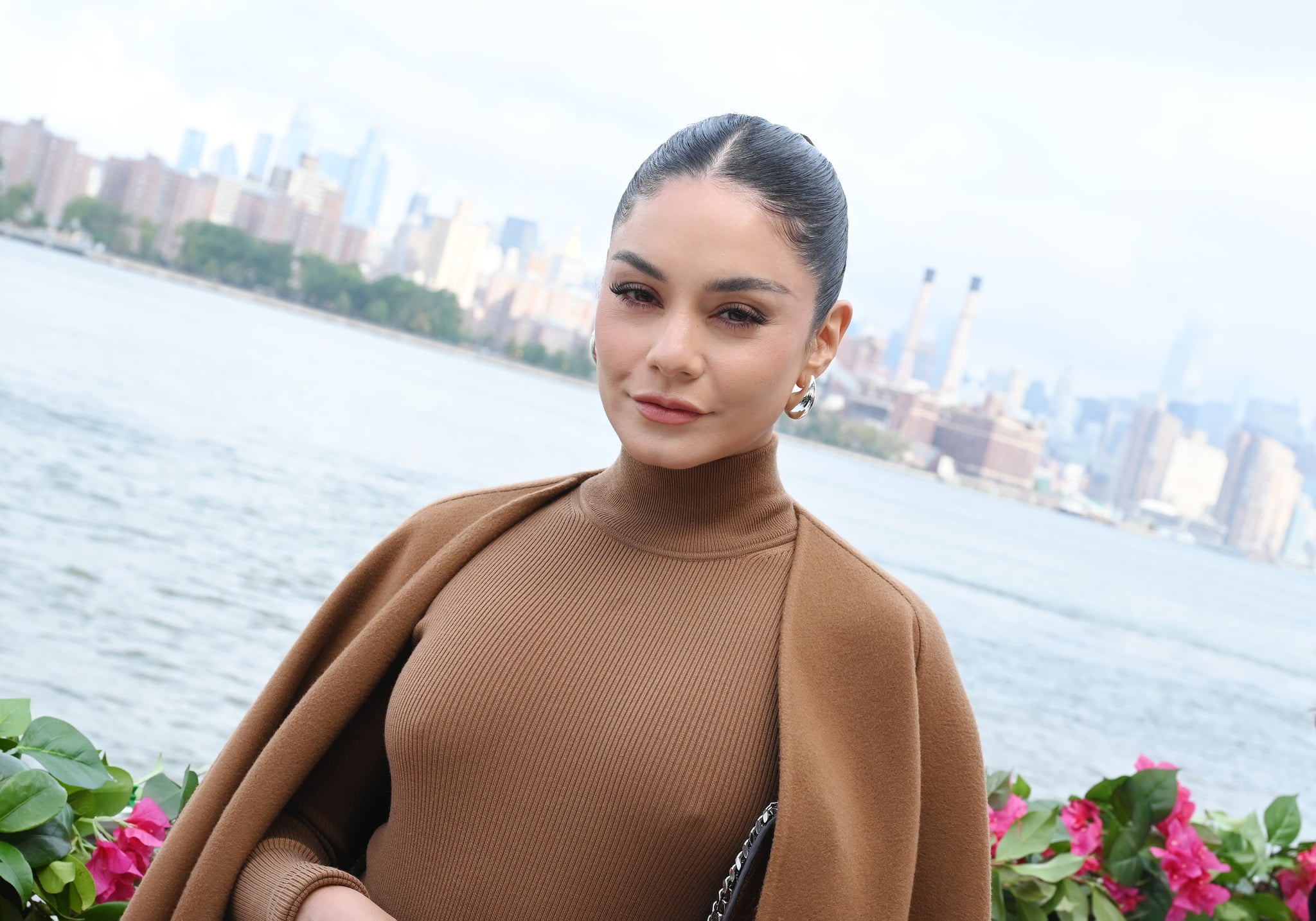 Yet another celebrity is the subject of disappointing pregnancy speculation. On Oct. 24, Vanessa Hudgens shared a sweet Instagram video recapping her recent bachelorette weekend in Aspen. But instead of focusing on her adorable bridal outfits — or wondering if the Halloween queen was planning a spooky wedding — much of the comments section suspected she might be pregnant, and went as far as to point out a potential baby bump. Some fans even flat out asked, "Are you pregnant?" The comments were so rampant that Hudgens finally responded to one, writing, "Not pregnant so y'all can stop" following an eye-roll emoji.
Really, are we still doing this? If we're irritated by the speculation simply as bystanders, we can only imagine how frustrating — and harmful — it is for the subject of said speculation. Not to mention, Hudgens is getting married! Let the woman enjoy her pre-wedding festivities in peace.
Celebrities' bodies are extremely scrutinized as it is, but when it comes to speculating about pregnancies, it's especially sensitive considering we don't know what's happening behind the scenes. Most recently, Hailey Bieber opened up about the persistent pregnancy theories surrounding her and husband Justin Bieber. "There is something that's disheartening about, Damn, I can't be bloated one time and not be pregnant?" she said in an Oct. 24 interview with GQ. "It would be a lie if I was like, 'Oh, yeah, I don't give a sh*t.'"
A few months before Kourtney Kardashian announced she was expecting a baby with Travis Barker in June, constant pregnancy questions forced her to defend her weight gain amid her IVF journey. Jennifer Aniston has also spoken about how pregnancy rumors plagued her in the past, while in reality, she was struggling to conceive.
And even if there is nothing going on, discussing someone's looks is a form of body shaming. While this may have been the norm in peak tabloid era in the early aughts, the guessing games are unacceptable in 2023, especially after so many stars have opened up about the harmful effects.
Now, let's theorize about what kind of wedding dress Hudgens might wear instead . . .