Products You May Like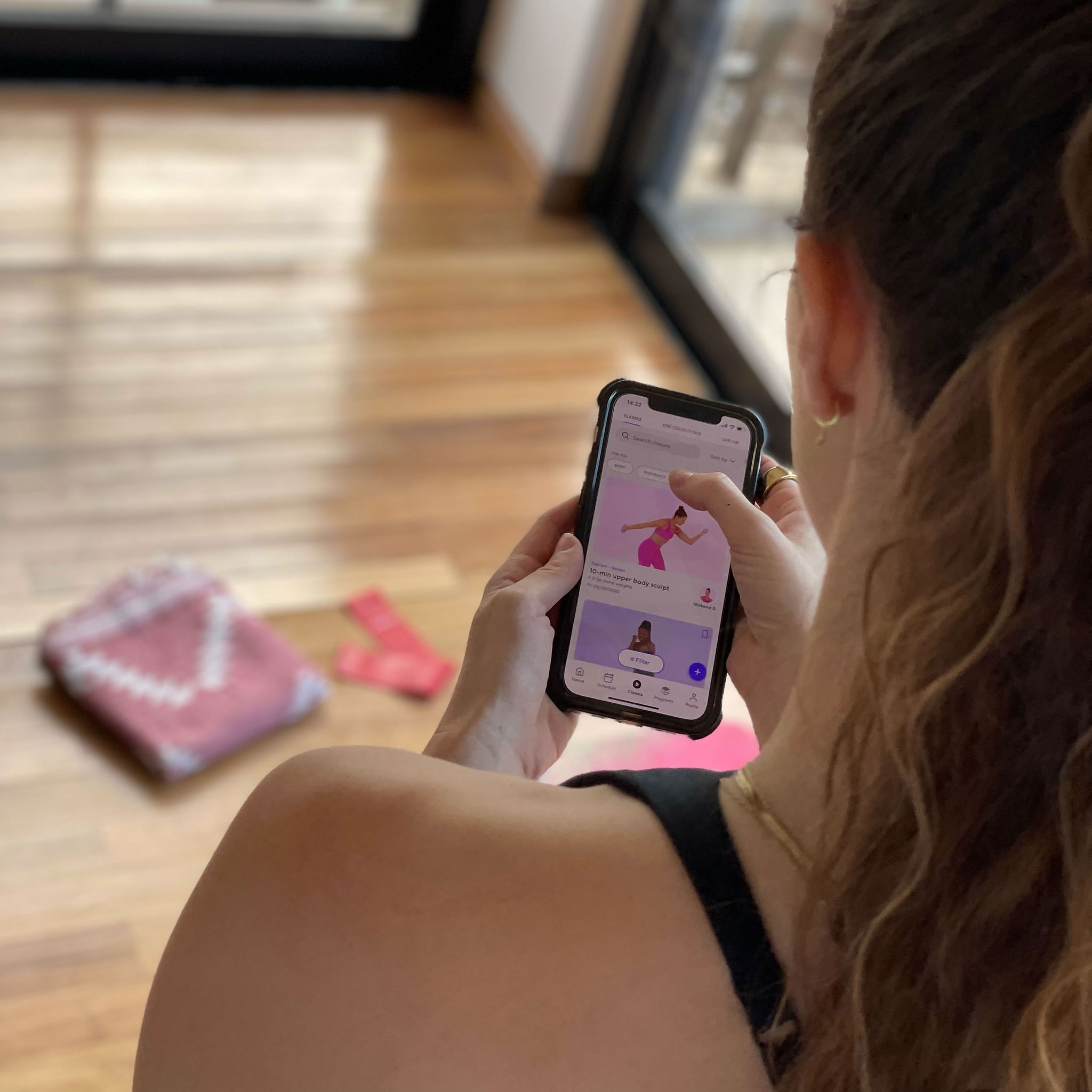 There are a lot of amazing perks to score from a workout routine, from increased strength and flexibility to reducing the chance of getting winded after climbing a set of stairs. But lately, the main thing I look for in my workouts is joy. And of all the fitness streaming platforms out there, I honestly believe Obé Fitness ($25 per month or $170 per year) is the best one for that goal.
Hear me out: I've been a health and fitness editor for nearly nine years now and a certified personal trainer for five, and as such I've tried a lot of different workouts. From sampling Dwayne "The Rock" Johnson's bodybuilding-style plan to CrossFit, barre, running, and yoga, I've seen a lot of what the industry has to offer. Like many people, streaming workouts didn't become a real focus for me until the COVID pandemic began, and since then I've had the pleasure of trying out plenty.
Three years into streaming workouts and three months into using Obé regularly, I can say that it stands out to me as one of the best. Here's why.
What I Like About Obé Fitness
You may know the brand for its cotton candy–colored filming set, and I can say with confidence that it perfectly foreshadows what you'll get inside. You'll never take yourself too seriously when you're doing one of Obé's workouts. That doesn't mean it's easy or that the workout programming is a joke. The instructors are top-notch and show off their knowledge in every class. (As a certified trainer, I can vouch.) But they're also generally funny as hell and will leave you cackling through their quips and personal antidotes. In all my life, I've never laughed so much while working out.
In all my life, I've never laughed so much while working out.
Beyond the vibe of the virtual environment, Obé's class selection and dashboard — which you can access on a desktop (my preferred method) or in their mobile app — are fantastic. You can filter to the nth degree to find your perfect workout, including sorting by the type of workout, body part targeted, fitness level, class length, impact, instructor, equipment, and music type. They offer classes of almost every type imaginable, including Pilates and yoga, strength, HIIT, dance, stretching, and so many more, I'll save you the time and list them all below.
Obé offers classes from five to 60 minutes, but their signature class is 28, and they offer a lot of 10-minute "express" classes. This shorter class format makes Obé's content perfect for stacking; I nearly always cue up a five to 10 minute warm-up routine, switch over to a 20- or 28-minute Pilates, strength, or endurance session, and then close out with a five to 10 minute cooldown stretch. Occasionally, I'll add in a bonus five minutes of core or glute work — or, if I'm feeling wild, a 10-minute HIIT. Because I can try new classes without committing to 45 minutes or an hour, Obé has even converted me into a fan of workout types I've never cared for. (Looking at you, barre and sculpt.)
I know a lot of people like to be told what to do in their workout routines, and you can certainly opt for a longer class if that's more your vibe. (They even have mash-up classes that pack two or three types into one continuous session.) But one of my favorite parts of working out with Obé is this super-customized, stackable content. I can choose the next section of my workout depending on what I need and how my body's feeling and pack three modalities into one session, scoring the benefits of them all.
Another small-but-meaningful highlight? You can open up a class and, via a little info box, see which moves are on the menu before you start. That way, if you want to steer clear of planks because of an injury, or really want to drill glute bridges, you can opt in to what you really want.
On Obé, you also have the opportunity to save your favorite classes into collections, and I've found this super helpful for days when I don't want to get lost in the sea of classes offered. (There are a lot of options — sometimes too many.) I have collections of my favorite warm-ups and cooldowns, Pilates sessions, finishers, and even a collection of travel-friendly workouts for when I'm low on equipment.
I have yet to try all of Obé's 24 instructors, and I've found the key to sticking with multitrainer platforms like this is finding the people you like and going back to them. It builds a sense of community (albeit virtual), and then you can go into a workout already knowing you jive with the person's style. A few of my favorites? Mary's slider Pilates sessions (it feels like you're on a reformer), Marcia's mat Pilates (possibly THE funniest person I've ever worked out with), Alex's rides, Walter's strength classes, and Adam's cooldowns.
What's Worth Noting About the Obé Fitness
Absolutely everyone is welcome at Obé. However, if you want tough love, take your workouts very seriously, or prefer a supermacho training environment, this may not be the streaming platform for you. There are trainers (such as Calvin, Walter, Ava, Dorian, and David) who program more-traditional strength workouts, but even during those workouts, you might encounter some shenanigans or a twerk break.
Using the Obé mobile app, you can download classes to view later while offline — as someone who loves to train outside when I can, I think this is an incredible perk. However, I've had some trouble with the classes loading properly after downloading. I also love the ability to cast it onto my TV for a big-screen experience, though I've occasionally had issues with it working properly using my Amazon Fire Stick.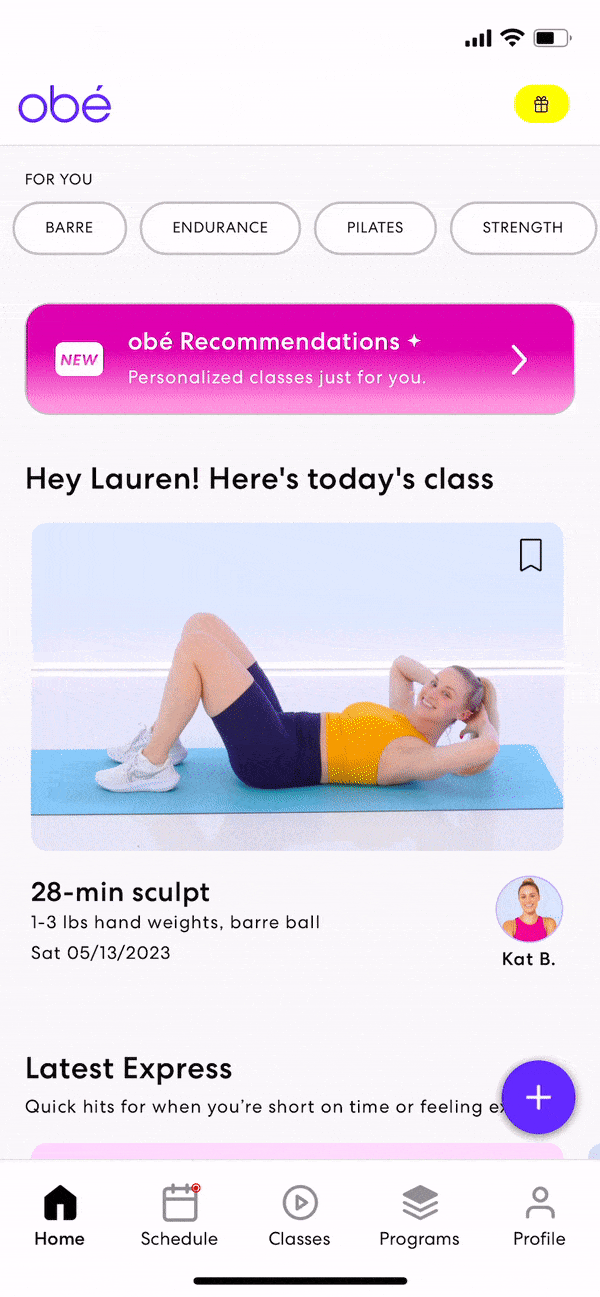 Who Obé Fitness Is Best For
Obé is ideal for someone who loves studio classes but is looking for a more affordable or at-home option. It's also the ideal streaming platform for someone who wants to switch up their workout style every day or week.
If you're notably a fan of Pilates, barre, sculpt, yoga, dance, trampoline, or cycling, the energy and class offerings are on point. That's not to say Obé doesn't excel at the more-traditional styles of training (strength, HIIT) as well. But if you're looking to do those workouts exclusively, you might be better off elsewhere. If you love a variety in your workout routine, though, Obé is perfect for you.
Obé's classes generally skew shorter in length and the average difficulty is (in my opinion) a bit easier than on other platforms. For that reason, I think Obé is also great for beginners or those coming back to exercise after a break. Personally, I've been dealing with injuries on and off for years, and I love that Obé's instructors always make me feel like I can modify wherever needed versus pushed to my absolute max.
Additional Details
Live and on demand: The platform currently hosts 14 live daily classes, and the archive holds more than 10,000 on-demand classes. If you join during the live classes, you can get shout-outs from the instructors.
Classes offered: barre, bounce (trampoline), boxing, dance, dance HIIT, endurance, foam rolling, HIIT, jump rope, Pilates, power, ride (cycling), run, sculpt, step, strength, stretch, walk, warm-up, yoga sculpt, restorative yoga, kids, seniors, meditation, food and nutrition, and talks.
Programs and personal recommendations: Obé offers a limited selection of programs and challenges that collect their workouts into a plan for you. However, they recently launched something that takes that to the next level: with new Obé recommendations, the platform will select classes you might enjoy (based on your workout goals and even things like your menstrual cycle).
Themes: Obé offers special classes for holidays like Halloween and to honor special days or months like Pride or Black History Month. They even host special classes for the instructors when they get engaged or make a big move.
Compatible with: iOS and Android; Chromecast, Roku, Fire TV, and Apple TV.
Free trial: If you're new to Obé, you can sign up for a seven-day free trial.
Where Is Obé Fitness Available?
After that, Obé Fitness is available for $25 per month or $170 per year ($14 per month) at obefitness.com.
Rating
Image Source: Lauren Mazzo