Products You May Like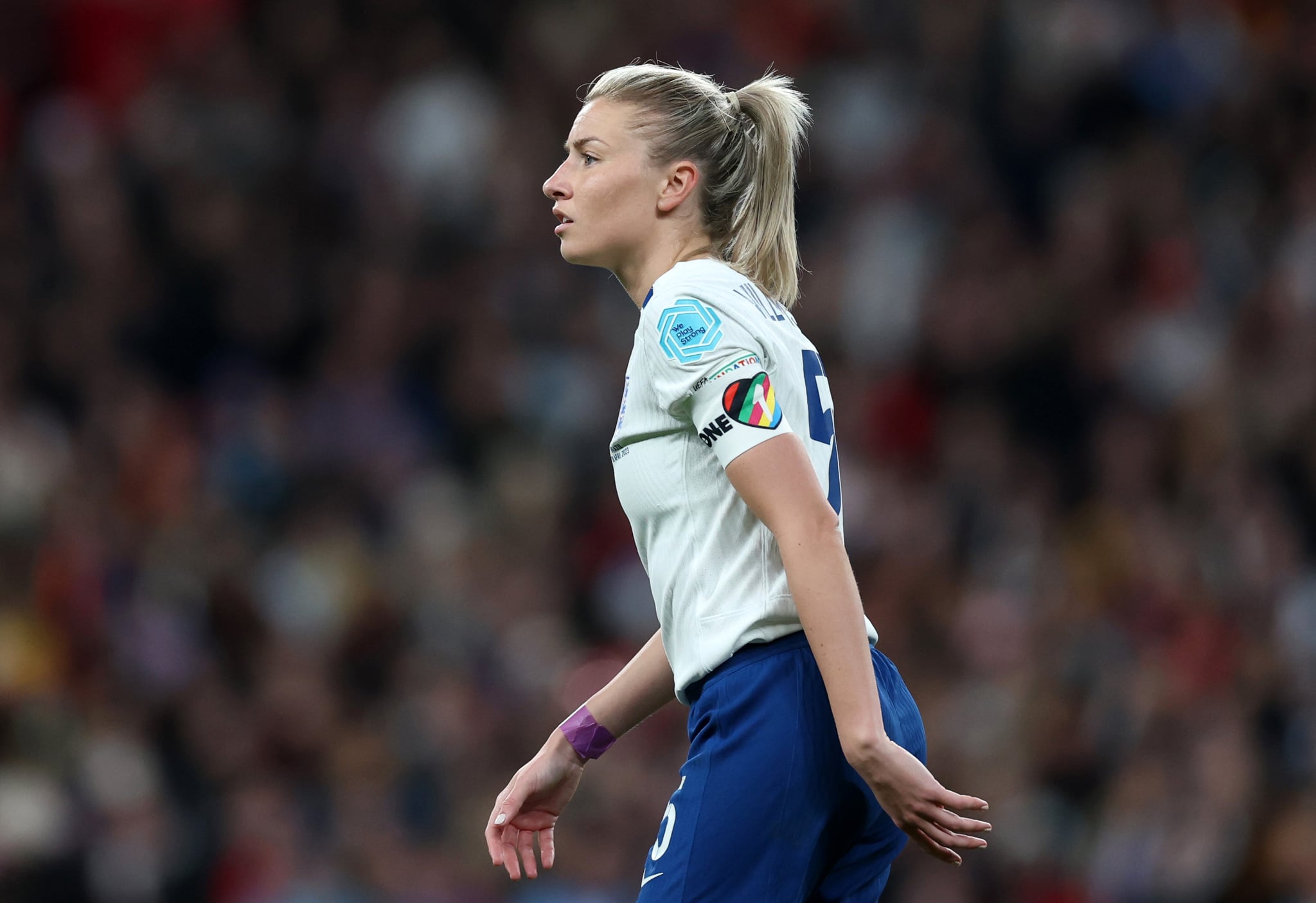 On June 30 — less than a month ahead of the start of the 2023 Women's World Cup — FIFA unveiled a set of eight sanctioned armbands designed for players to wear during the tournament. The armbands highlight a range of social causes including "Unite For Inclusion," "Unite For Indigenous Peoples," "Unite For Gender Equality," and "Unite For Ending Violence Against Women."
Notably missing, however, is one that directly supports the LGBT+ community. The "Unite For Inclusion" band gets the closest, with a logo that shows the same colors as the One Love band — red, black, green, pink, yellow, and blue — which caused significant controversy during the 2022 World Cup in Qatar (but more on that in second).
According to FIFA's statement, the designs and social causes were chosen after consulting with 32 participating teams, players, and United Nations agencies. "It's not just about what happens on the pitch. We are committed to using football's power as a force for good and leveraging our partnerships with United Nations agencies to achieve our goals," said FIFA Secretary General Fatma Samoura in the statement. "United, we can make a difference."
The highly anticipated decision comes on the heels of the One Love controversy during the 2022 World Cup in Qatar. At the time, eight European captains were set to wear rainbow-colored armbands in a stance against discrimination. Many viewed the move as a particularly pointed statement toward Qatar, a country that's faced continued scrutiny over human rights concerns, the treatment of migrant laborers, and the criminalization of homosexuality. Teams were wary of offending their host country, so they decided to wear armbands distinctive from, but still related to, the Pride flag: a white band with a multicolored heart and the words "One Love," as The New York Times reported.
fifa are telling a bunch of lesbians to not wear lgbtq armbands?? read the room please https://t.co/rWUiKiAUB5

— jouri (@goatellajs) June 30, 2023
But both the inclusive gesture and more subtle design were met with severe backlash from FIFA. Players were threatened with punishment for wearing the armbands, and FIFA unveiled a last-minute approved (and highly sanitized) set of armbands with slogans like "Save the Planet" and "Education For All." Teams asked their captains not to wear the armbands, and the campaign collapsed under pressure. But some players from Germany covered their mouths in photos to protest FIFA's stance, and several politicians took up the mantle as well. Denmark's former Prime Minister Helle Thorning-Schmidt wore a dress with rainbow sleeves in a meeting with FIFA's president.
FIFA's latest announcement may seem like a big win for players and fans who want teams to take a stance on social issues, but underlying this announcement is FIFA's non-commitment to addressing the One Love controversy head-on — or taking a proud stance in support of the LGBTQ+ community. The One Love armbands are still, in effect, banned, and the announcement sweeps the Qatar-era strong-arming under the rug.
The news may be particularly bittersweet for soccer fans and players alike. The women's league, especially, is known for having a strong base of lesbian, queer, and non-binary players. USWNT soccer star Megan Rapinoe, for example, has spoken widely on LGBTQ+ issues and gender pay gaps in the sport. Some fans have already taken to Twitter to criticize FIFA's announcement as an empty gesture.
As preparations for the 2023 Women's World Cup in New Zealand and Australia are well underway, only time will tell if players opt for FIFA-sanctioned armbands or their own.
Image Source: Getty / Catherine Ivill – UEFA