Products You May Like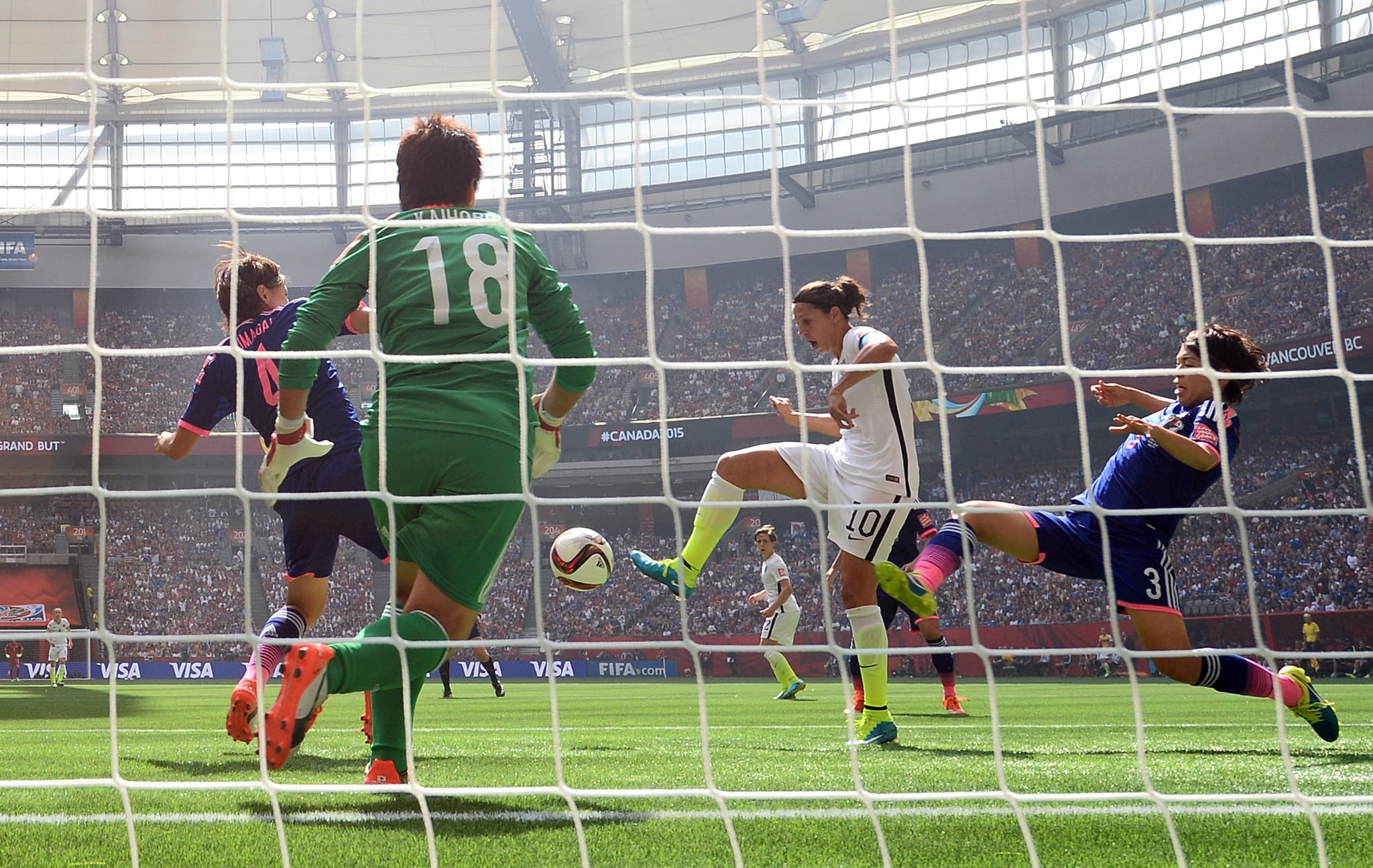 When talking about sports, you may have heard of something called a hat trick — and, no, it doesn't have anything to do with headgear or sleight of hand. A hat trick is all about scoring goals: three to be exact. While it can happen in a lot of sports (hockey, cricket, water polo, darts), the term is most commonly used in soccer. In fact, in the sport known as football in most parts of the world, there are even different kinds of hat tricks that can be performed.
At the 2022 FIFA Women's World Cup this summer, we very well may see the US women's soccer team score a hat trick. After all, this team already has a few World Cup champion trophies under their belt, so they're no strangers to scoring.
This is what a hat trick means in soccer, including the different types of hat tricks that exist.
What Is a Hat Trick in Soccer?
A hat trick refers to when an individual player scores three goals in a single game.
It's a big deal during any game, but especially so during a World Cup. "All hat-tricks — the act of scoring three goals in a single game, and by extension more than that — are special," FIFA writes. "But if the feat is achieved during a World Cup, in the greatest tournament, then it becomes even more memorable, and gains even bigger significance."
Former US Women's National team player Carli Lloyd achieved this feat during the final match against Japan in Vancouver, Canada, during the Women's World Cup in 2015. It made her the first ever player to score a hat trick in a Women's World Cup finals match, according to US Soccer. And with three goals in just 16 minutes, it's also the quickest hat trick in Women's World Cup history.
Worth noting: If a soccer game is tied and goes into a penalty shootout, those goals do not count towards a hat trick, according to HistoryofSoccer.com.
What Is a Natural or Flawless Hat Trick?
One special version of a hat trick in soccer occurs when a player scores three consecutive times in a single game, without any other player on either team scoring between those goals. In that instance, the hat trick is referred to as a natural or flawless hat trick.
What Is a Perfect or Golden Hat Trick?
Another type of hat trick specific to soccer is referred to as the perfect or golden hat trick. This is accomplished when a player scores three times in a single game, and they score one goal using their left foot, one goal using their right foot, and one goal using their head. In this case, it doesn't matter whether others have scored in between those goals.
— Additional reporting by Lauren Mazzo