Products You May Like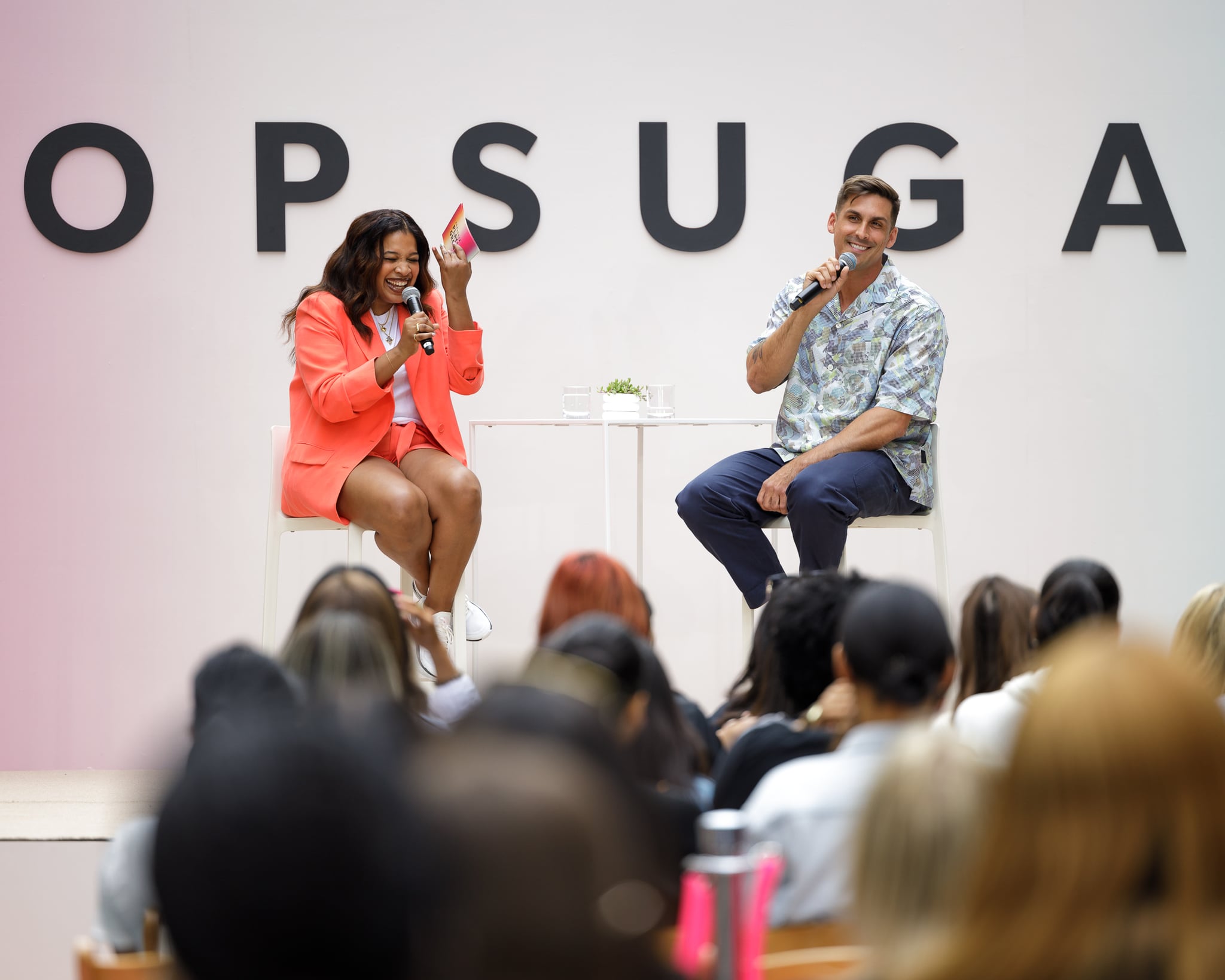 It's been a busy week for Peloton instructor Cody Rigsby. For one, he just got back from France, where he attended Beyoncé's "Renaissance" tour. While in Paris, he also hard relaunched his relationship with Andrés Alfaro on Instagram. Then, on June 2, he sat down to talk about all of this and more with POPSUGAR's executive editor, Jada Gomez, at POPSUGAR Play/Ground. And in true Rigsby fashion — as all his Peloton fans will know — there were lots of hilarious stories, many swear words, and a few moments of earnest wisdom.
The conversation took place at The Row in downtown Los Angeles, where Play/Ground guests were experiencing their "perfect day off," replete with workouts, spa treatments, and a special performance by Chlöe. For Rigsby — a Gemini (his birthday is next week!) — there are two types of perfect days off: either a super-social day spent hanging out with friends, or a day spent "literally seeing nobody, ordering the nastiest food off Uber Eats, and binge-watching something."
"Feeling cute is it for me, baby."
His go-to "nasty" order is usually a juicy burger and fries, he said — he loves a Five Guys burger topped with A1 sauce. And while you can usually catch him "watching every season of 'Drag Race,'" he admitted he's recently pivoted to binging a four-part docuseries on Netflix called "Chimp Empire." "These chimpanzees, you guys," he told a laughing crowd. "I'm telling you, the drama and the tea is hotter than any Housewives franchise.'"
Rigsby was a little jet-lagged; he'd woken up at 4 a.m. and done a HIIT workout from Olivia Amato, his personal favorite Peloton instructor. "I would never take my class; I talk too f*cking much," he joked. "But I love Olivia Amato, she's my favorite. She's no frills, she's great at coaching and got great programming."
Part of why people love Peloton so much is because they identify with and bond over particular instructors' styles and personalities. So what would Rigsby's superlative be among the group? "Most likely to have an OnlyFans," he joked to a roaring crowd. "I'm just kidding. I'm probably the most likely to get my ass in trouble with my loud and obnoxious mouth."
Rigsby's usual morning routine looks a little different than it did for Play/Ground. He generally wakes up around 7 or 7:30 a.m. and, of course, downs a glass of water. Then, he said, "I hop my ass in a cold shower." He acknowledged there were probably skeptics in the crowd but maintained that two minutes of suffering is good for his health and for his mindset: "It is miserable, it is not fun . . . But mentally, it reminds me that I can do hard things. And that's a good setup for the rest of my day."
The final steps of Rigsby's routine include a cup of coffee, meditation or journaling ("She might be a hoe, but she can definitely hit zen," he quipped about his meditation practice), and getting dressed in something that makes him feel confident. As he put it: "Feeling cute is it for me, baby."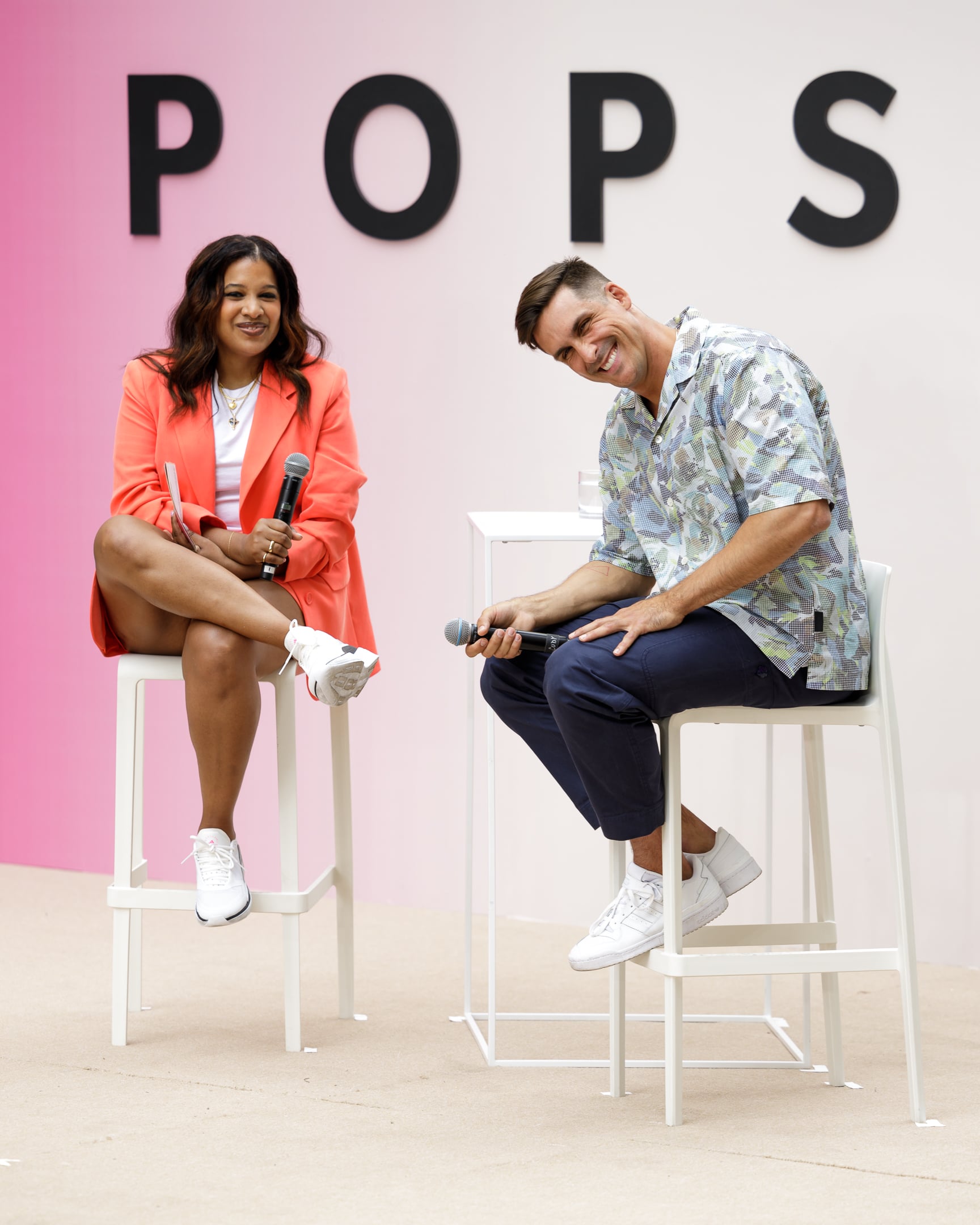 Besides being a beloved Peloton instructor, Rigsby has worked as a professional dancer and competed on season 30 of "Dancing With the Stars." That experience was "one of the hardest things I've ever done, but also one of the most rewarding," he said. Part of why it was so rewarding was because he was able to "tell a lot of queer stories," whether it was featuring music by queer artists or talking about his personal life. He raised his eyebrows as he gave an example: "Like, telling a story about my boyfriend who then became my ex-boyfriend who's now my boyfriend again," referencing the aforementioned hard relaunch on Instagram. "Thank you for your support, by the way," he added. "I was really nervous, but the girls in the Instagram comments had my back."
Even when he's in a relationship, self-love is foundational for Rigsby, and paramount to that is giving yourself grace. "Life is hard enough, and when you combine that with another person and their trauma and their drama, it's hard," he said. "Give yourself grace, give your partner grace. We're never going to be in the perfect place for anything, let alone love, so we have to let ourselves be a mess sometimes."
Rigsby gets into all of this in his upcoming book, "XOXO, Cody: An Opinionated Homosexual's Guide to Self-Love, Relationships, and Tactful Pettiness," which comes out in September. He said the process of writing the book was like therapy for the whole world to see: "You're just putting it out there and exposing yourself in a really vulnerable way." For Rigsby, that includes talking about his experience growing up with his single mom.
"People see me as a clown, and I am a clown, but I am excited and nervous to share more in-depth stuff that is super vulnerable," he said. "Especially stuff with my mom — that was hard to digest, but that story needs to be told so other people can learn from it."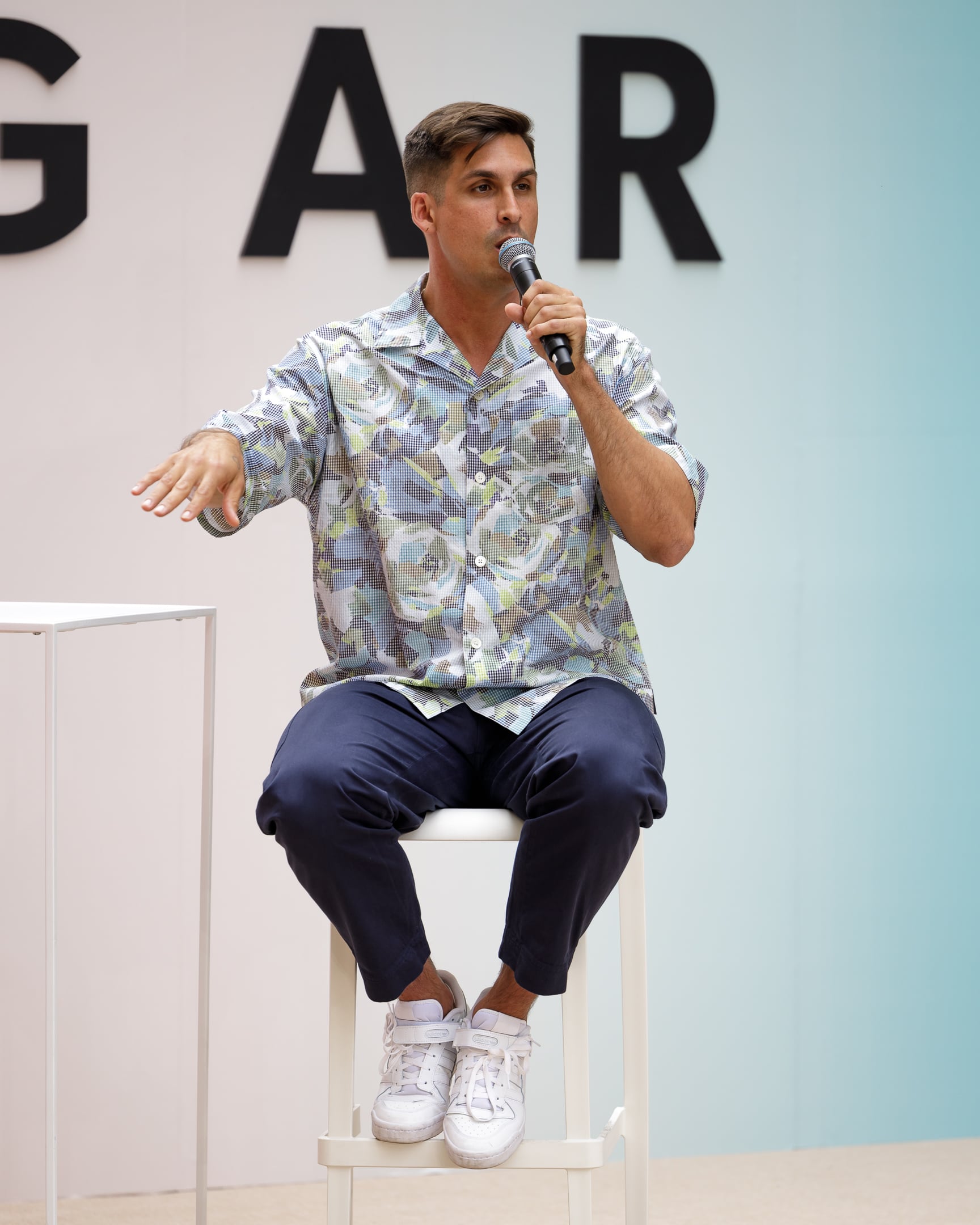 Ultimately, this realness is what makes Rigsby's fans so loyal. As he got ready to leave the stage, an audience member told a story about how one of his 20-minute classes changed her life — her divorce was about to be finalized, and Rigsby reminded the class to call their friends and tell them that they loved them. So she sent a message to her mom group text, and the next day, a beautiful bouquet of flowers showed up at her door from her friends.
That's a testament to how Rigsby would spend a perfect day off: "It really livens up my soul . . . to connect with the people I love; laughter is medicine," he said. "On your next day off, call a friend to hang out. Put it on the calendar."