Products You May Like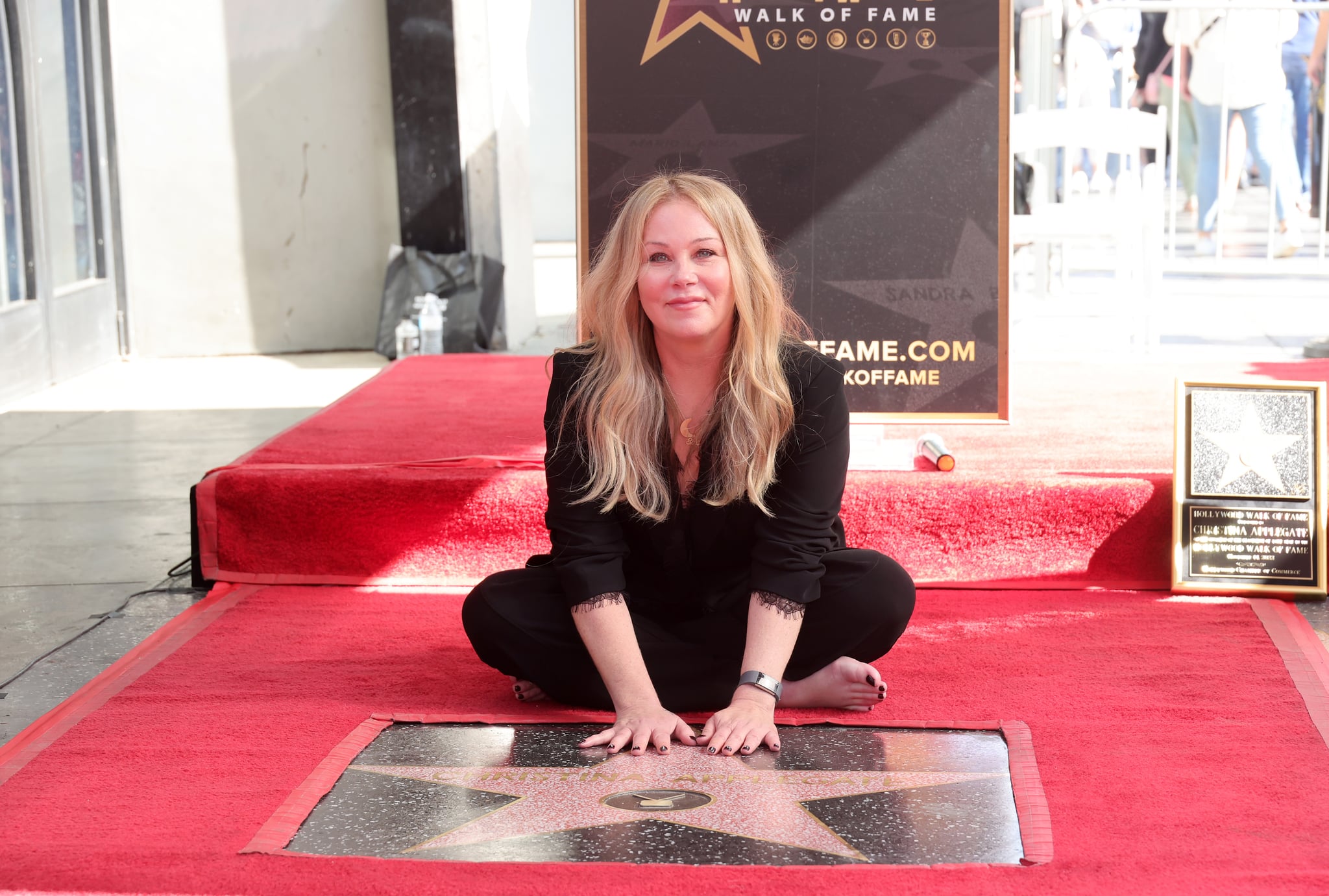 Christina Applegate made her first public appearance for her Hollywood Walk of Fame induction ceremony since she was diagnosed with multiple sclerosis. Of course, she received the honor with the same sense of humor that got her the star in the first place. "Oh, by the way, I have a disease," she said in her speech. "Did you not notice? I'm not even wearing shoes. Anyhoo, you're supposed to laugh at that."
Multiple sclerosis, which disrupts communication between the brain and body, can be disabling. Symptoms of the condition often affect movement and can cause numbness or weakness in the limbs, among other things, according to Mayo Clinic. This can make finding footwear especially challenging.
"For some with MS the feeling of shoes may hurt or make us feel off balance," Applegate wrote on Twitter. "So today I was me. Barefoot." For people with MS, secure shoes can be useful in preventing falls, according to the National MS Society, but sensory issues like numbness and pins and needles can make wearing anything on the feet uncomfortable.
When Applegate posted about her choice to go barefoot, commenters replied with solidarity, sharing similar experiences. One user wrote, "Thank you for bringing attention to this. The struggle to find footwear that feel stable and comfortable when you have MS is real."
The "Dead to Me" star has been open about her journey with MS on social media, which has provided visibility to the disability. In an effort to normalize mobility aids, she turned to fans for input on which "fancy cane" she should bring with her to the ceremony. "Walking sticks are part of my new normal," she tweeted alongside a photo of a couple options provided by Neo Walk Sticks. (Evidently, she opted for the black and white cane with a wrist strap.)
While filming the final season of "Dead to Me," production paused for five months when she began treatment. In an interview with The New York Times, she made it clear how she feels about the diagnosis. "Acceptance? No. I'm never going to accept this. I'm pissed." But she was determined to finish the story, so while dealing with significant symptoms — including being unable to stand for long periods of time — that's exactly what she did. Even if it was the hardest thing she's ever done.
"This is the first time anyone's going to see me the way I am," she told NYT. "I put on 40 pounds; I can't walk without a cane. I want people to know that I am very aware of all of that." But Applegate has only shown how stylish your accessories can be while saying FU to MS — from a walking stick to the perfect manicure.