Products You May Like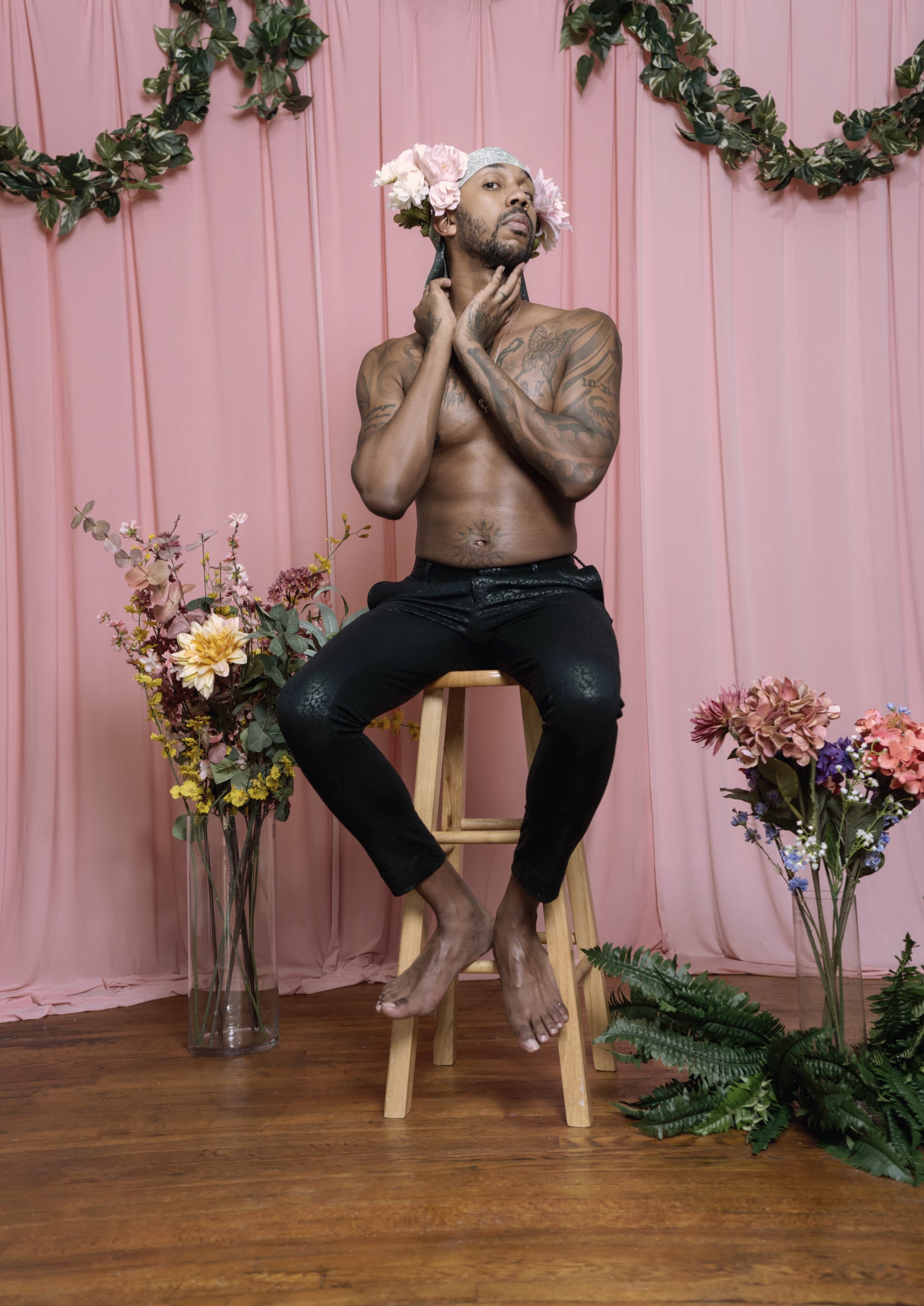 In July 1981, The New York Times released a story headlined: "Rare Cancer Seen in 41 Homosexuals." At the time, no one knew what this "cancer" was or where it came from. It seemed like it had come from another galaxy, where finding a cure or treatment for it was like trying to find the sun in a pitch-black night sky. Soon after, this "rare" disease would be known as AIDS.
While the Times article is credited for introducing HIV/AIDS to the mainstream, another story on the virus was reported in the gay press nearly two months prior. The New York Native, a queer newspaper, published the first article in U.S. history on the virus, written by Dr. Larry Mass. As cases continued to multiply by the thousands, Mass became a co-founder of the Gay Men's Health Crisis (GMHC), an organization based in New York City designed to combat HIV/AIDS and provide support to those living with the virus.
The GMHC opened its doors in 1982 with the Buddy program, where volunteers helped people living with AIDS with their daily needs. Staunch activist and writer, Larry Kramer was also one of the founders of GMHC and later began to make national headlines during his publicized debates with the director of the National Institute of Allergy and Infectious Diseases (NIAID), Dr. Anthony Fauci.
Subsequently, various HIV/AIDS organizations began sprouting from the ground up and thrived from their roots in community and advocacy. In 1985, Gods Love We Deliver started, which provided free delivered meals to AIDS patients and two years later in 1987 the AIDS Coalition to Unleash Power (ACT UP) was founded. By 1987, there were more than 50,000 cases of AIDS reported in the U.S. and just over 40,000 deaths related to the disease, according to amFAR, the Foundation for AIDS research.
In its early years, ACT UP went up against the Ronald Reagan administration — who remained silent in regards to HIV/AIDS during most of its tenure — in an effort to get adequate health care for those infected. Sarah Schulman, a member of ACT UP, wrote Let The Record Show, A Political History Of Act Up New York, 1987-1993, where she details in depth what the group accomplished. According to Schulman's book, one critical change made by the coalition was creating a system where the FDA would adopt new policies to give access to unapproved medications to AIDS patients with the many opportunistic infections that afflicted them. ACT UP also got the CDC to change its definition of AIDS, so that women could be included in clinical trials. They also forced health insurance companies to include people with AIDS in their coverage.
"We were at war," says Phil Wilson, the founder of the Black AIDS Institute, over the phone from Los Angeles. "We were reminded everyday of how great the stakes were. We were literally watching our friends and family die right in front of our arms. There was a constant worry of who will be next."
Throughout the years, Wilson has made great strides in advocating for marginalized groups to gain access to antiviral drugs. He helped fight for the AIDS Drug Assistance Program (ADAP), which helps low income and non-insured people have access to HIV medications. In California, he also advocated to have ADAP funds and Ryan White Funds pay for health insurance.
These initiatives have also helped Wilson in his own journey with HIV/AIDS.
"Now I am 65 and I started doing AIDS work when I was 24. I was diagnosed probably when I was 23 and I've been living with full blown AIDS now for over 35 years," Wilson says. "So now I am on Medicare, there is a thing in Medicare called the donut hole, which is the period where you basically lose coverage for your prescription drugs, so I fit that margin. And it's particularly devastating for people who have expensive drugs. The way that I was able to cheat on my medicine was to take advantage of the ADAP program, which is a program that I helped start some 20-25 years ago. That's an example on how I've been able to directly see how some of our activism has actually worked."It's that form of activism that has made it much easier today for the younger generation of LGBTQ+ HIV-positive people to have better healthcare and live less stigmatized lives.
George Johnson, bestselling author of All Boys Aren't Blue, was diagnosed with HIV in 2010, at 25 years old. They credit the late Dr. Ron Simmons — who was the President and CEO of Us Helping Us, People Into Living, an organization in the Washington D.C. area that has provided healthcare to people living with HIV/AIDS since 1985 — as a mentor. Johnson once worked at Us Helping Us as the Director of testing and counseling. They also call Wilson a friend.
"The most important inspiration to me was Dr. Ron Simmons," George says. "To watch somebody who started out being diagnosed in the '80s and started out with holistic care and communal healing and later transformed that to work that saved thousands of lives…he inspired me to do so much more.
"He taught me that I could be who I am and still do the work," they continue. "I could be radical. I could use my voice and speak that way that I speak. I could dress the way I dress and have tattoos. He was very outside of the box in terms of respectability politics. It wasn't something that he believed in nor that he wanted to follow in many ways. He helped me understand that I could live a purpose-driven life as I was and not be shaped to what society told me I had to be."
Now, at 35, Johnson has gained the confidence to speak openly about living with HIV in hopes to inspire others. Scroll through his Instagram and Twitter feeds and you'll see pictures of him getting his HIV and STD tests done.
"It wasn't easy when I started posting pictures of me getting my HIV labs done," they reveal. "But I knew it was necessary to be that vulnerable. I knew because of HIV stigma and the shaming that comes with that— a lot of people live that part of their lives in silence. And I am not going to stay silent about what my healthcare looks like. But even more powerful, I know that it encourages others to get tested and think about the totality of their care because they see it as a part of my life and they see all the great things I have in my life."
Amid the resiliency both past and present activists have shown, HIV/AIDS is far from over. In 2020, about 680,000 people died globally from AIDS related illness, while approximately 1.5 million people were newly diagnosed, according to The Joint United Nations Programme on HIV/AIDS. On a national level, the population most affected by HIV/AIDS is Black MSM (men who have sex with men). In 2018, 9,444 black gay and bisexual men were diagnosed with HIV, making them the group most disproportionately affected among their white and Latino counterparts, the CDC reports. It's estimated that by the end of 2018, 1.2 million people in the U.S. had HIV, and 482,900 were African-American.
The fight is far from over, but it's those that have come before Johnson that inspire them to keep raising awareness on this epidemic and most of all, to keep living."Their fight is what got medications. Their fight is what got us visibility. Their fight is what got laws enacted to protect us, so you know their fight is what got us everything that we have today. It's afforded me the ability to live, it's afforded me the ability to be undetectable. It's afforded me the ability to be an activist in a much different way than they had to be," Johnson says.
"They paved the way and held the door open so I could walk," they continue. "I am alive because of them."
Image Source: Vincent Marc