Products You May Like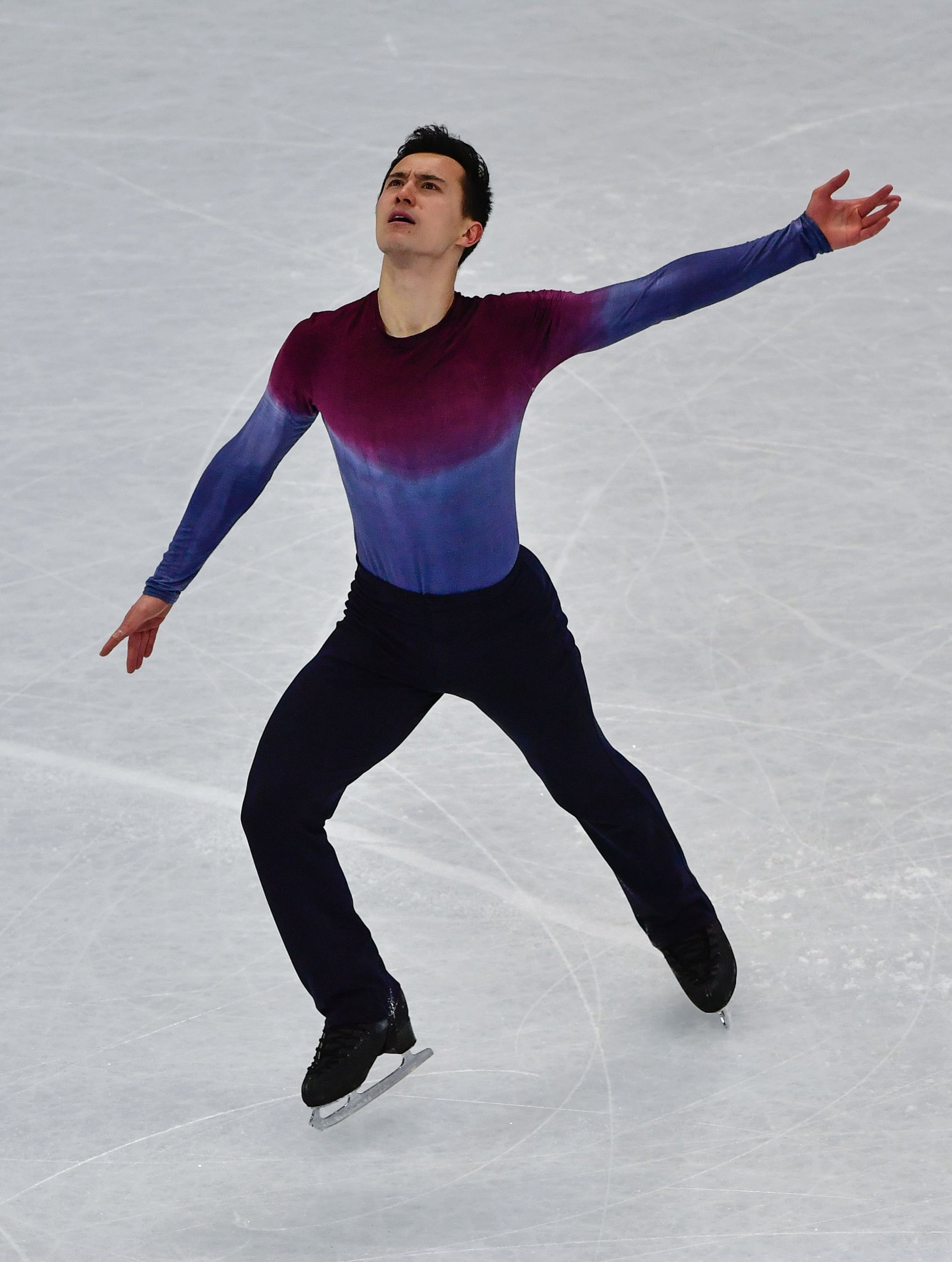 Grab your warmest, furriest sweater because Patrick Chan is about to give you a serious case of the chills. Although he's now retired, Chan had an impressive career as a figure skater: he's a three-time world champion, and snagged two silver medals at the 2014 Sochi Olympics and a gold medal at the 2018 Olympics as part of Canada's Olympic team.
He secured his spot on the 2018 team after executing an incredibly moving free skate at the Canadian Nationals earlier that year. To gear up for the 2022 Winter Games, we're taking a look back at his performance, which was set to Jeff Buckley's cover of "Hallelujah." The song already tends to make me shed a few tears on its own, but watching Patrick elegantly glide across the ice with the bare soundtrack playing in the background was enough to make me a blubbering mess.
Though the Canadian figure skater didn't perfectly land every single jump, the judges were apparently moved enough by his routine to grant him a spot on the team for the Pyeongchang Games.
Apparently the judges weren't the only ones in love with Patrick's elegant performance, as dozens of Twitter users couldn't resist voicing their thoughts on it as soon as it aired.
Patrick Chan skating to Hallelujah waa so elegant and beautiful I almost cried. Well done chiddy! ❤ #canadiannationals #figureskating

— Jennifer Rowland (@JennRowland21) January 14, 2018
In the quiet of Jeff Buckley's "Hallelujah," you can hear the strength of Patrick Chan's blades against the ice.

— Lori Ewing (@Ewingsports) January 14, 2018
That is a beautiful, beautiful program. Patrick Chan, skating to Hallelujah? As lovely as we could've imagined. That song is made for a skater like him.

— Justine (@justinebean89) January 14, 2018
watching patrick chan skate brings tears to my eyes

— 🗡️ kieran (@kinglyraiment) January 14, 2018
Image Source: Getty / John MacDougall