Products You May Like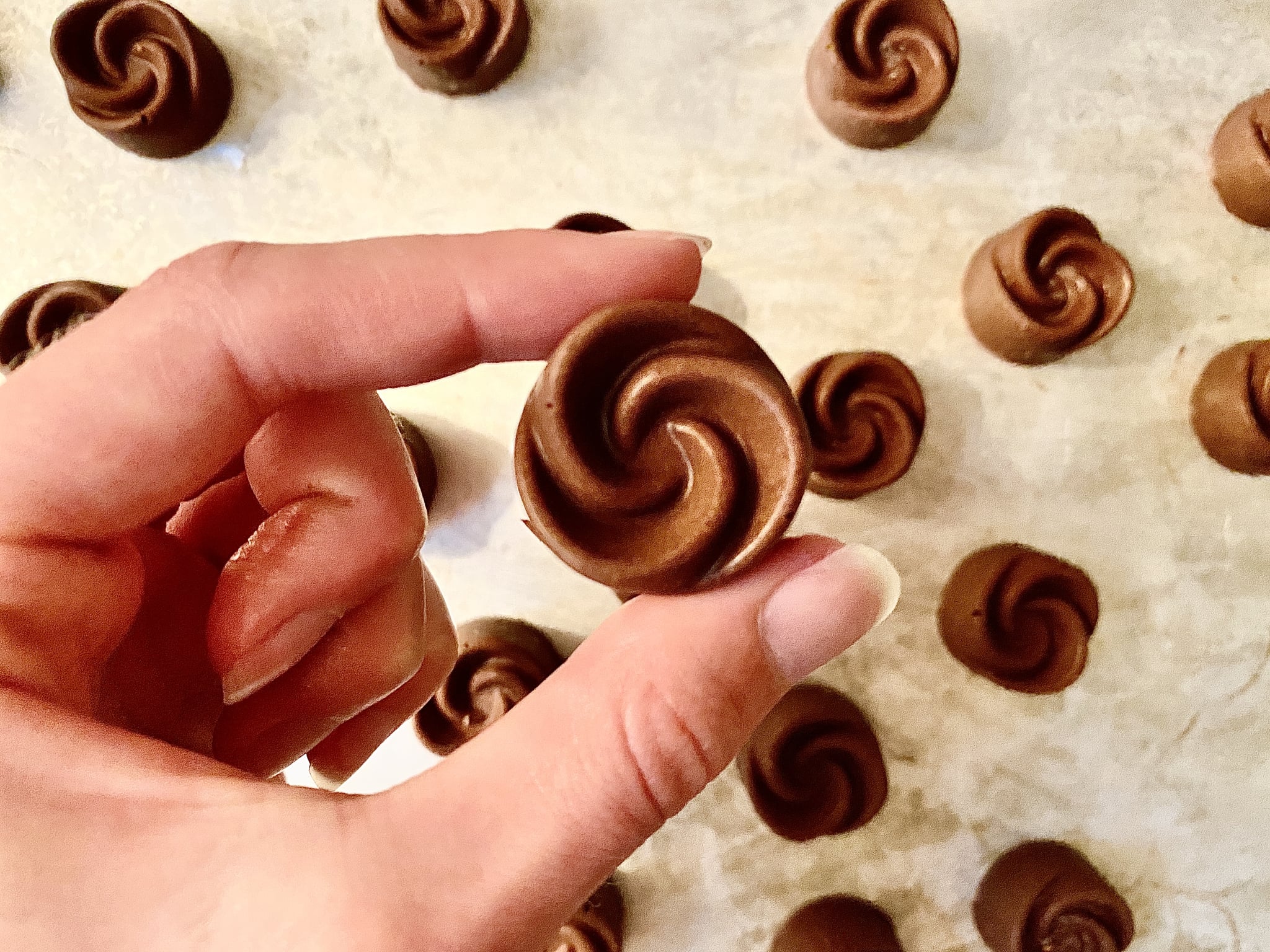 When I first decided to try collagen — a supplement that may promote healthier joints, skin, and hair — there was one problem I kept running into: I rarely drank smoothies, which are often the easiest foods to add powder to. That led me to research recipes that featured collagen, where I discovered these delicious collagen bites from What Great Grandma Ate.
These collagen bites are similar to fat bombs, as they're made with a base of coconut butter, coconut oil, and almond butter. While there are a few key things to keep in mind when deciding if collagen is right for you — and if so, what type you should buy — the rest of the ingredients list is pretty simple, and I think you'll love the end result. Here's everything you need to make these tasty bites: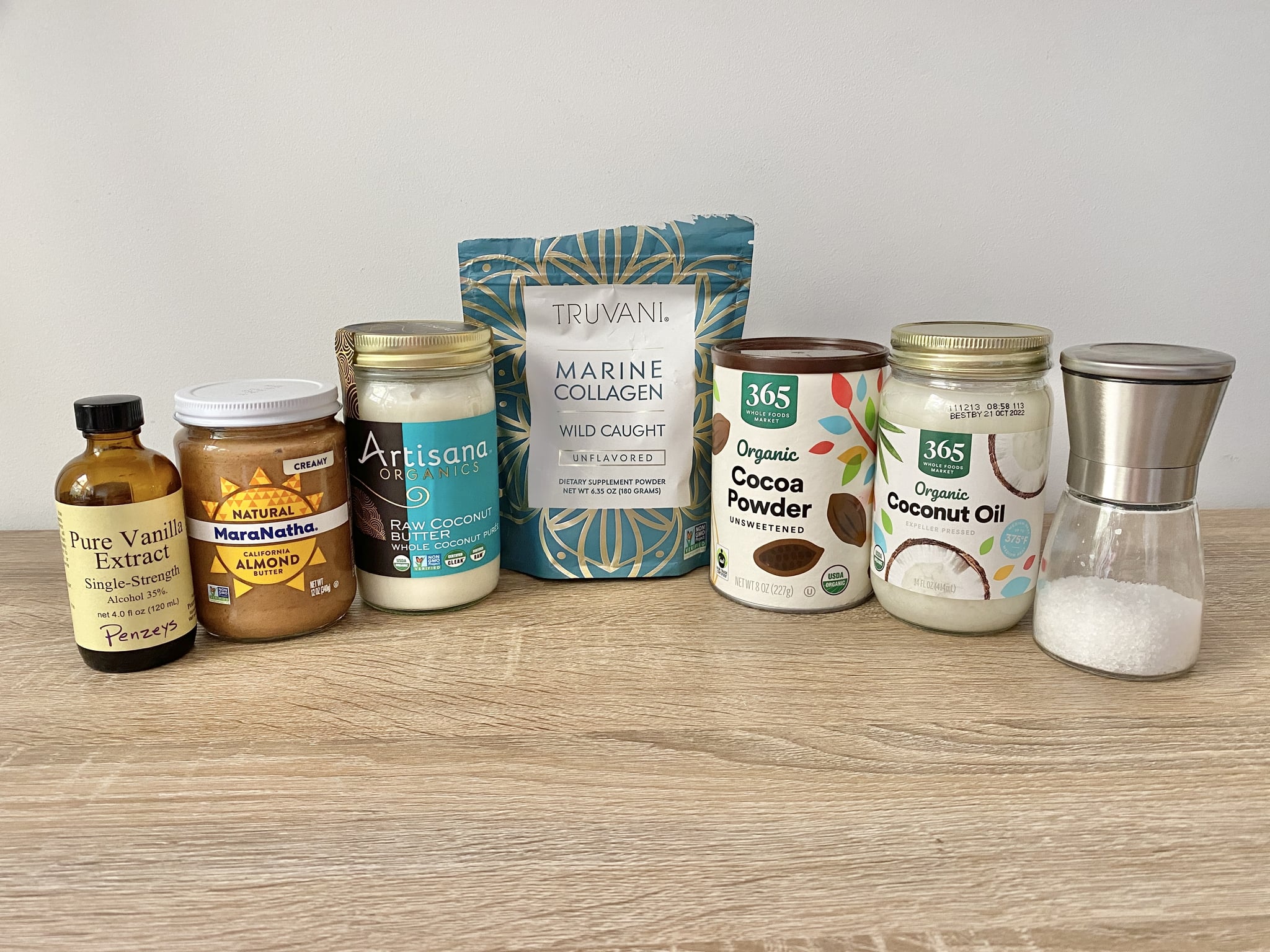 The addition of cocoa powder makes them a delicious chocolatey treat with a nutty aftertaste and smooth texture. This recipe doesn't have any added sugar in it, and I found that the coconut fat mellows the bitterness of the cocoa powder. If you love dark chocolate, I think you'll love this recipe, but if dark chocolate is too bitter for you, I'd recommend adding 2-4 tablespoons of a sweetener such as honey or sugar. You start by melting the fats together in a small saucepan over low heat.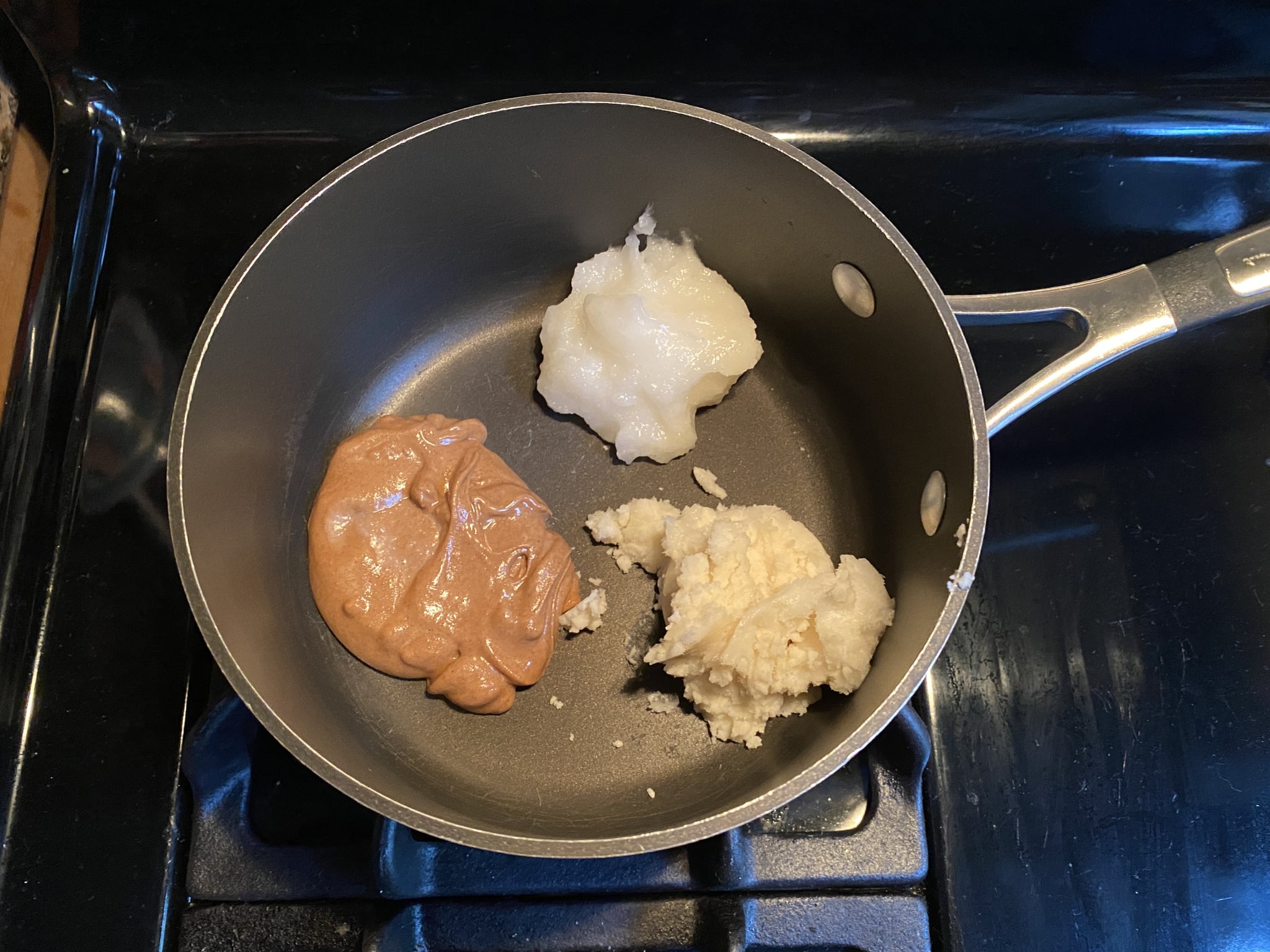 Once they're melted — the coconut oil will melt very quickly, if it isn't already liquid, so low heat is best — whisk them together.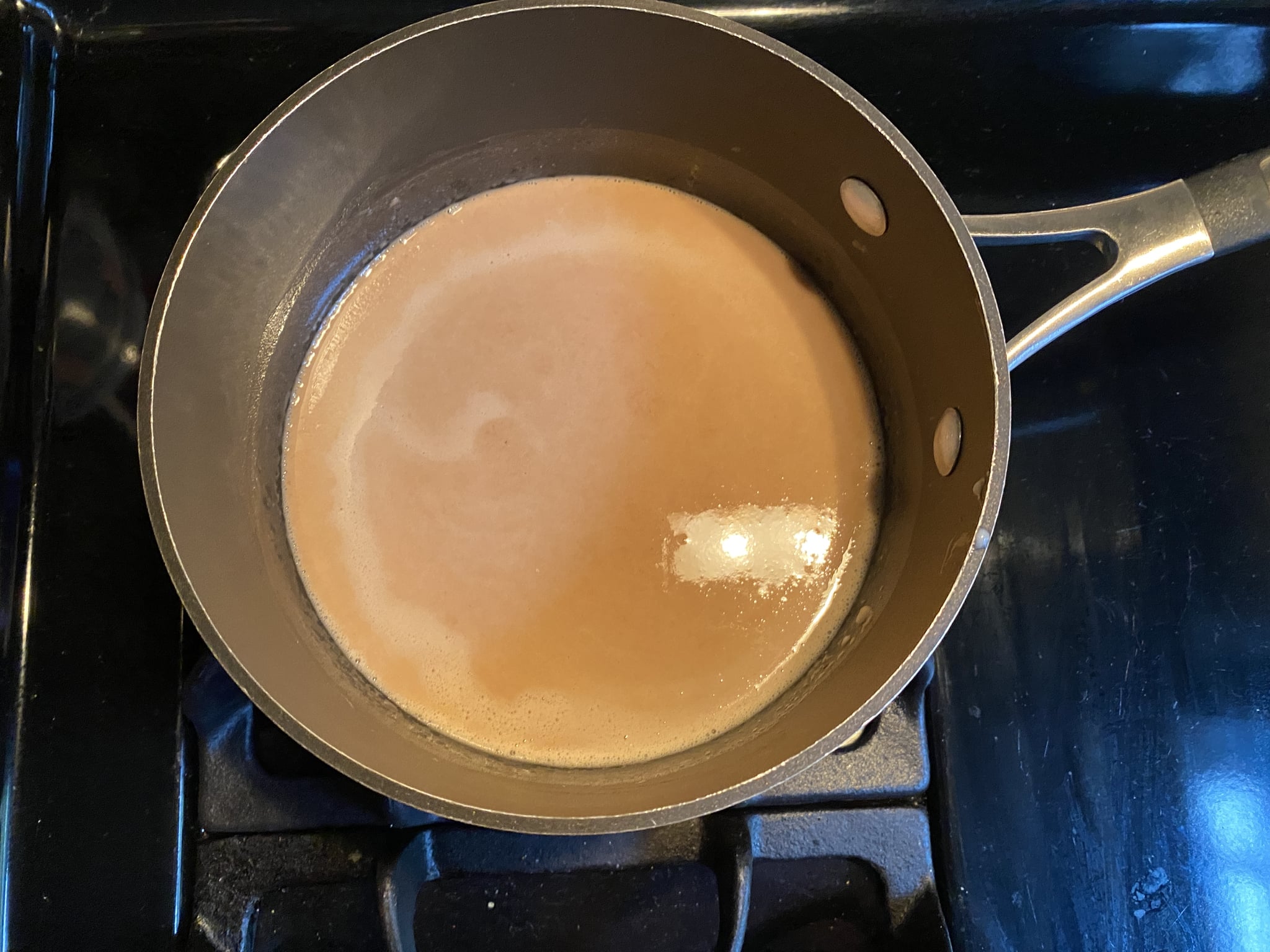 Then add the cocoa powder, salt, vanilla, and collagen.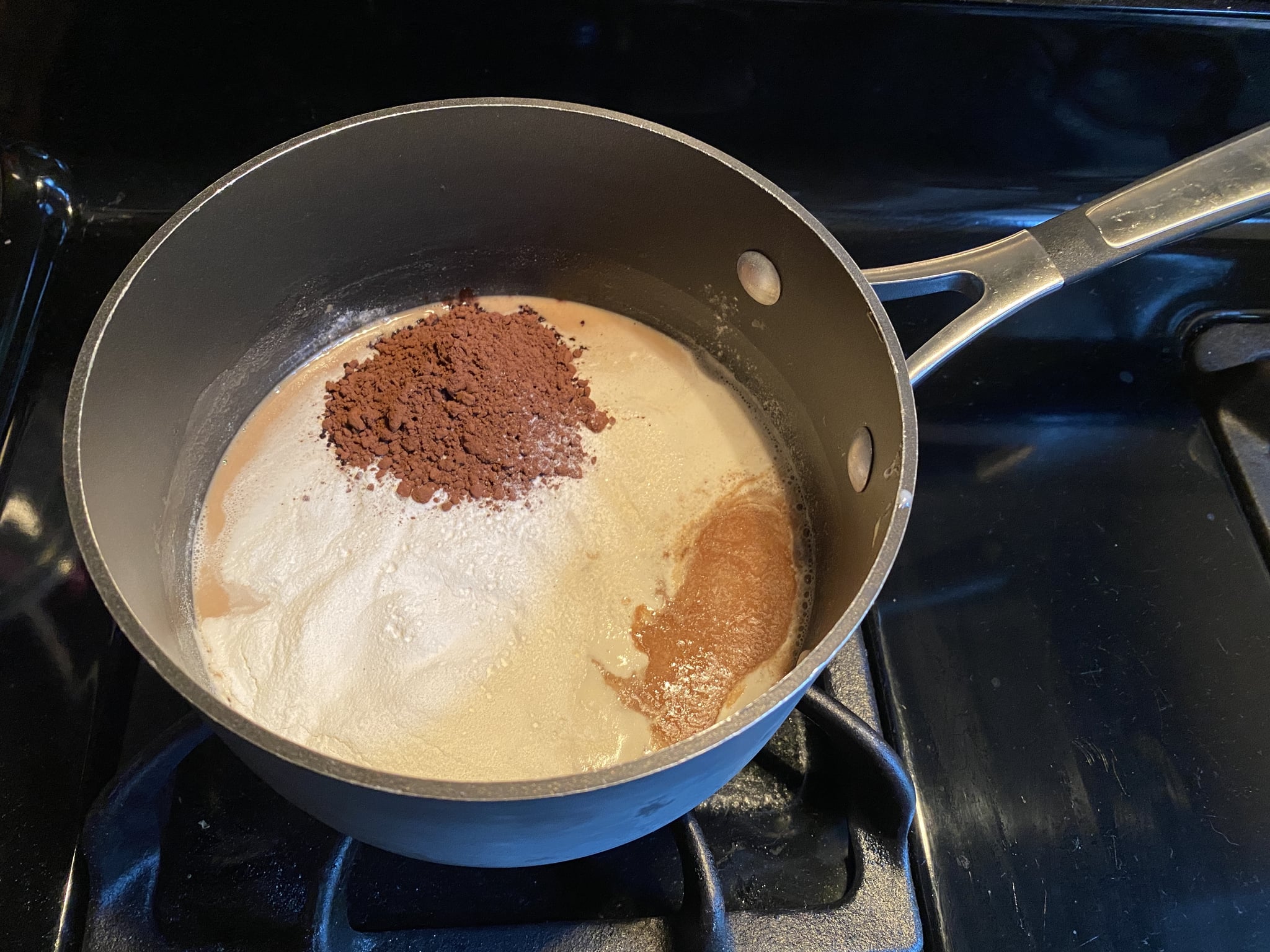 Whisk until combined. Once the mixture is combined, you can either pour it into silicone molds or into a pan lined with parchment paper, and cut it up later. If you're using molds, I recommend using a spoon or ladle to fill them up.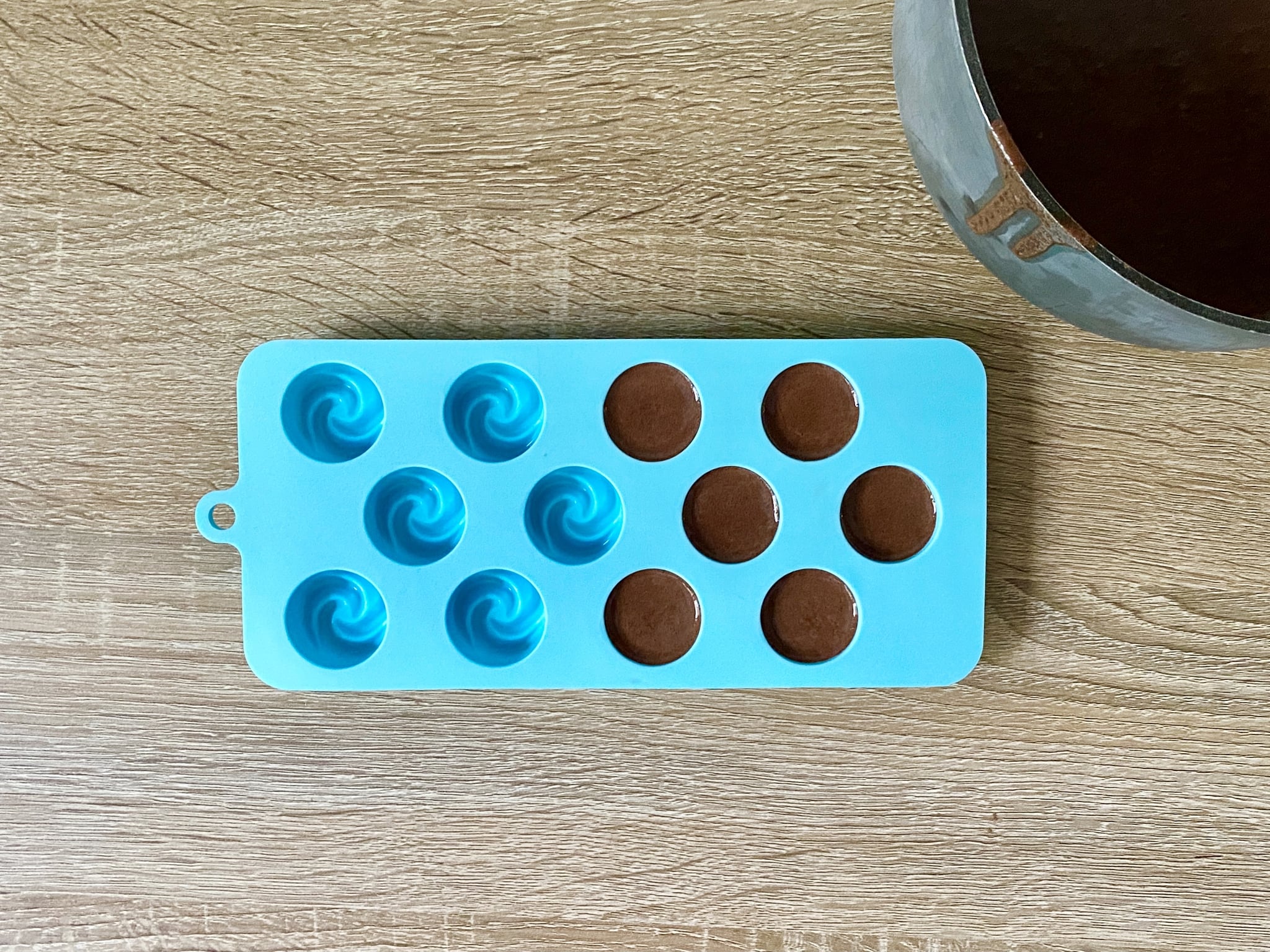 Place the pan or molds in your freezer for 20 minutes or until the bites are firm, then store them in the fridge for the best texture.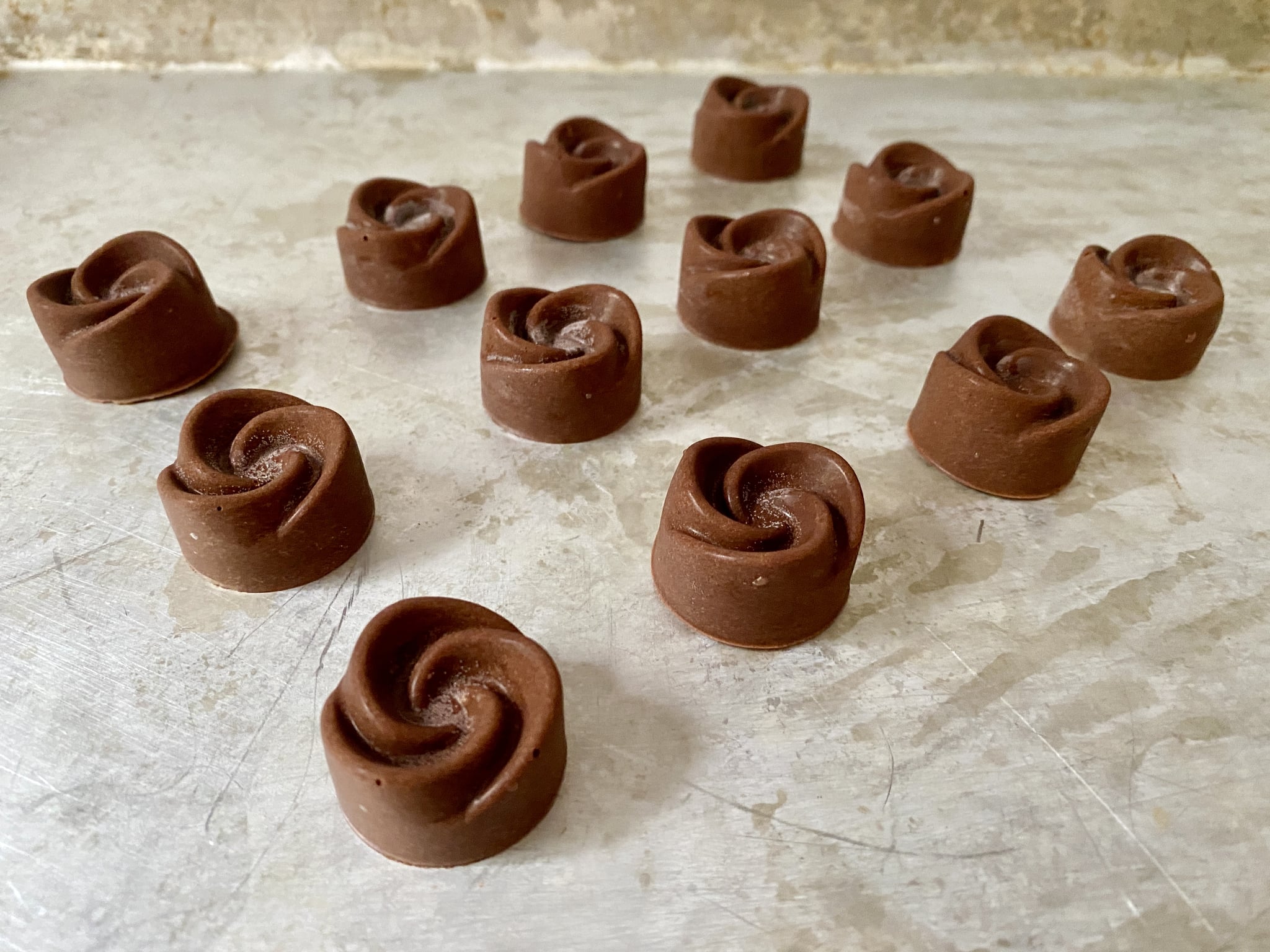 Be warned, as you can see, they start to melt fairly quickly in your hand!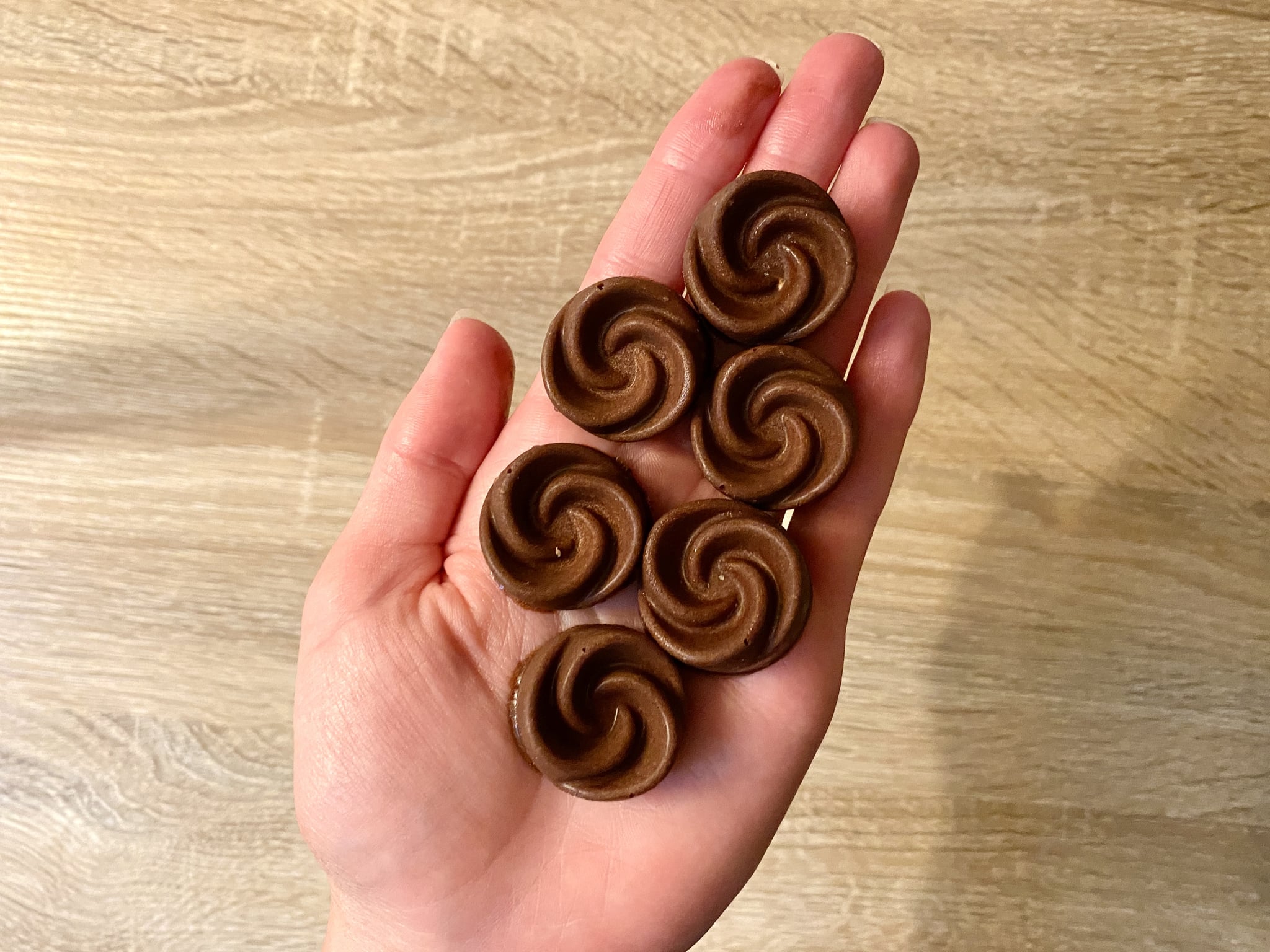 Notes
If you don't love the bitterness of dark chocolate, I recommend adding 2-4 tbsp of sweetener such as honey or sugar.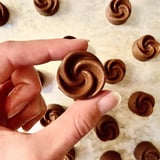 Ingredients
1/4 cup coconut oil
1/4 cup coconut butter
1/2 cup almond butter
3 tbsp cocoa powder
1 tsp vanilla extract
1/8 tsp sea salt
1/4 cup collagen powder
Directions
In a small saucepan over low heat, melt the almond butter, coconut oil, and coconut butter. Whisk to combine.
Add the cocoa powder, vanilla, salt, and collagen. Whisk until fully combined.
Remove the saucepan from heat and either divide the mixture into silicone mold cups, or prepare a sheet pan lined with parchment paper and pour the mixture into the pan.
Place the pan or molds in the freezer for 20 minutes, or until the collagen bites harden. If you used a pan, slice the frozen bark up into bites.
Store in the fridge or freezer. Fridge will be a softer texture, and the freezer will be slightly harder, but they'll still melt nicely.
Information
Category

Snacks

Yield

2-3 dozen bites, depending on the size you choose

Total Time

4 minutes, 59 seconds
Image Source: POPSUGAR Photography / Kaley Rohlinger