Products You May Like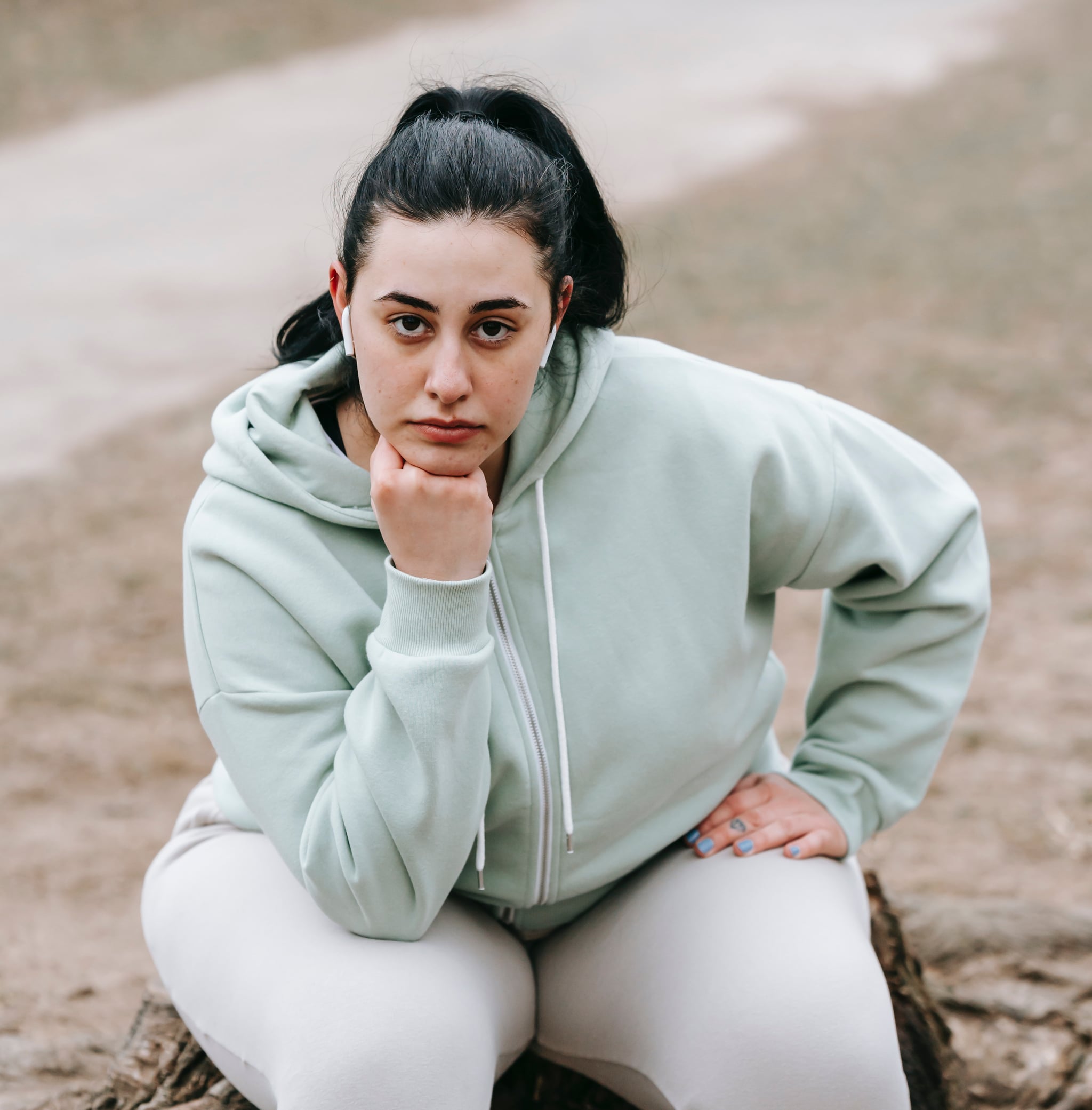 Dear brands that design activewear for plus-size people, this one's for you.
Something that continuously grinds my gears is the fact that you pump out 100+ new designs before expanding your size range due to public pressure. Then once you finally expand your size range, every piece looks like a poncho with a pair of unsupportive bottoms.
With each announcement of an expansion into plus sizes I get my hopes up that you will debut your popular straight-size styles tailored for plus-size people. More often than not, that is not the case.
Where's the Color in Plus-Size Activewear?
I often notice that each plus-size collection consists of black, white, beige, a muted purple, navy, and leopard print. Plus-size people like color. Give us color!
So many times I gasp in glee when an item's color (or pattern) catches my eye, only to find out that the plus-size version doesn't come in said color. As a native New Yorker, I love having so many black options to choose from, but a splash of neon would be greatly appreciated.
Why Isn't There a Variety of Figures Represented in Plus-Size Activewear?
Along with the lackluster color options, we need to talk about the fit of plus-size activewear. If I see one more shirt or sweater listed as "oversized" I'm going to slam my laptop shut. You can offer body-hugging tops, too.
You need to broaden your viewpoints beyond your personal connections to offer a large swath of options for plus-size people. FYI: We come in a range of shapes that aren't just the heavily promoted hourglass figure. Fit models exist — hire them.
Stop scaling your current designs from straight sizes and focus on how you fit each piece of clothing specifically for plus-size people.
Speaking of options, can we get more than one type of bra? For some reason the expansion of sizes in bras rarely translates to enlarging it enough so that it actually covers the bust. People with bra sizes beyond a DD want to exercise without worrying about their shoulders hurting from tiny straps or an accidental nip slip from fabric that doesn't come up high enough on the chest — that goes for shelf bras, too. We need busty and nonbusty options.
Sometimes, the neckline isn't the culprit in having a busty plus-size person on edge about a nip slip. Sometimes, the arm holes are so large that the possibility for side spillage increases far more than it needs to. Stop thinking about how many flossy thin straps you can put at the back of a bra for social media and focus on functionality.
Let's Take a Deep Breath Before We Talk About Bottoms
As a tall, plus-size woman, the most frustrating experience is witnessing a brand that carries petite, regular, and tall inseams claim to be expanding their size range and only end up expanding in the regular inseams. If you're going to expand your size range, include everyone.
Along with the lack of expansion across inseams, the shape of plus-size bottoms can be incredibly disappointing. Depending on the brand, plus-size bottoms are built like an unsupportive tube that slips during a workout, fit in the thighs but not the waist, or can't even cover our bottoms because the compression fabric is too tight. When it comes to skirts, there is a huge need for more variety in length. A skort with a three-inch inseam won't cut it!
This lack of attention to detail when it comes to designing specifically for our bodies makes it even more difficult to find a properly fitting bottom. On that note, not all plus-size people are the same shape or want a selection of only high-rise bottoms.
You Have the Money. Take the "Risk."
The athleisure market is currently valued at $306.62 billion and is only expected to grow. One study shows that by 2028 the market is expected to be worth $549.41 billion.
How about you pump the millions of dollars going toward creating 100+ pieces of clothing that only go up to a size XL into expanding your size range (beyond a 3XL), offer non-neutral colors, and debut a variety of silhouettes for plus-size people of all shapes. Stop scaling your current designs from straight sizes and focus on how you fit each piece of clothing specifically for plus-size people!
Something that I've heard from industry professionals is that the hesitation for experimenting with designs and colors for plus sizes comes from a lack of sales data that companies will make a return on their investment. I'd like to make it very clear to anyone who designs or sells plus-size activewear that you will never have sales data if you never sell to that base in the first place.
Sincerely,
An extremely tired, tall, and plus-size fitness professional