Products You May Like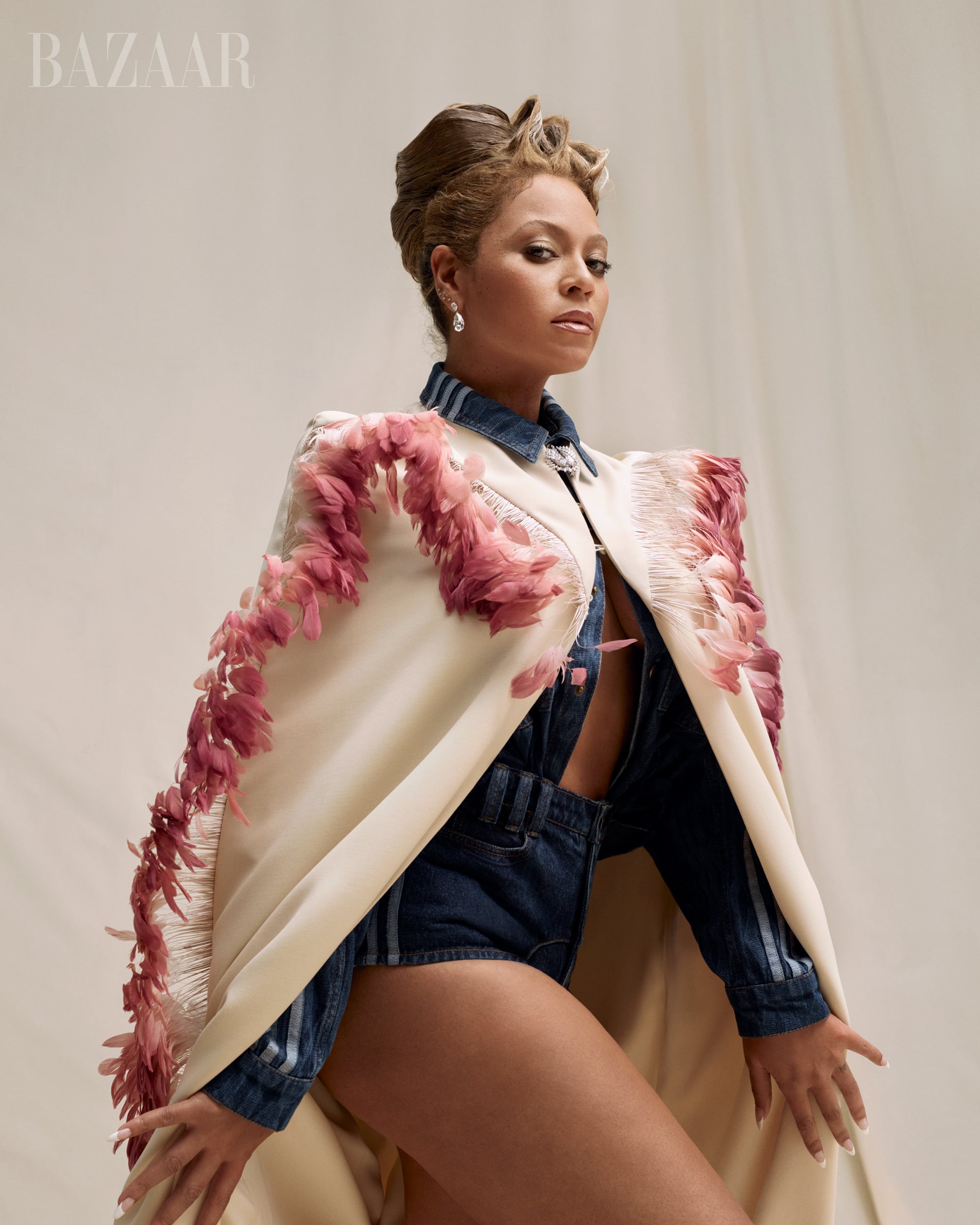 Beyoncé: singer, actress, entrepreneur, mother, wife, daughter, and most importantly, human. In the September Icons issue of Harper's Bazaar, the multifaceted powerhouse opened up about the weight of all the above, and how she, as a human, learned to bear the heaviness. Sure, we all have the same 24 hours as Beyoncé, but we all have different experiences, responsibilities, and approaches to how we deal with life. And after decades in the spotlight, she shared that to understand what self-care meant to her, she had to listen to her body.
"I think like many women, I have felt the pressure of being the backbone of my family and my company and didn't realize how much that takes a toll on my mental and physical well-being," Beyoncé shared in the interview. "I have not always made myself a priority. I've personally struggled with insomnia from touring for more than half of my life. . . I know that to give the best of me, I have to take care of myself and listen to my body." From her sleep patterns, to her emotions, and all that's in between, every habit matters.
Beyoncé explained that she eventually came to understand what self-care meant to her and how it all connected to her well-being. "In the past, I spent too much time on diets, with the misconception that self-care meant exercising and being overly conscious of my body. My health, the way I feel when I wake up in the morning, my peace of mind, the number of times I smile, what I'm feeding my mind and my body — those are the things that I've been focusing on," she said. "Mental health is self-care too. I'm learning to break the cycle of poor health and neglect, focusing my energy on my body and taking note of the subtle signs that it gives me."
"Your body tells you everything you need to know, but I've had to learn to listen."
She added, "Your body tells you everything you need to know, but I've had to learn to listen. It's a process to change habits and look past the bag of chips and the chaos everywhere!" Some people take their mornings to meditate, others go for afternoon walks, but it's all about what finding what works for you. Like many of us, Beyoncé had to craft a routine during the pandemic. She "went from overindulgences to creating positive rituals from past generations and putting my own spin on things." Beyoncé explained she used CBD to help with inflammation and to help her fall asleep, and she learned all the wonderful benefits of honey. And the greatest part is, she's passing on all of these self-care learnings to her children. Check out Beyoncé's full Harper's Bazaar interview here.