Products You May Like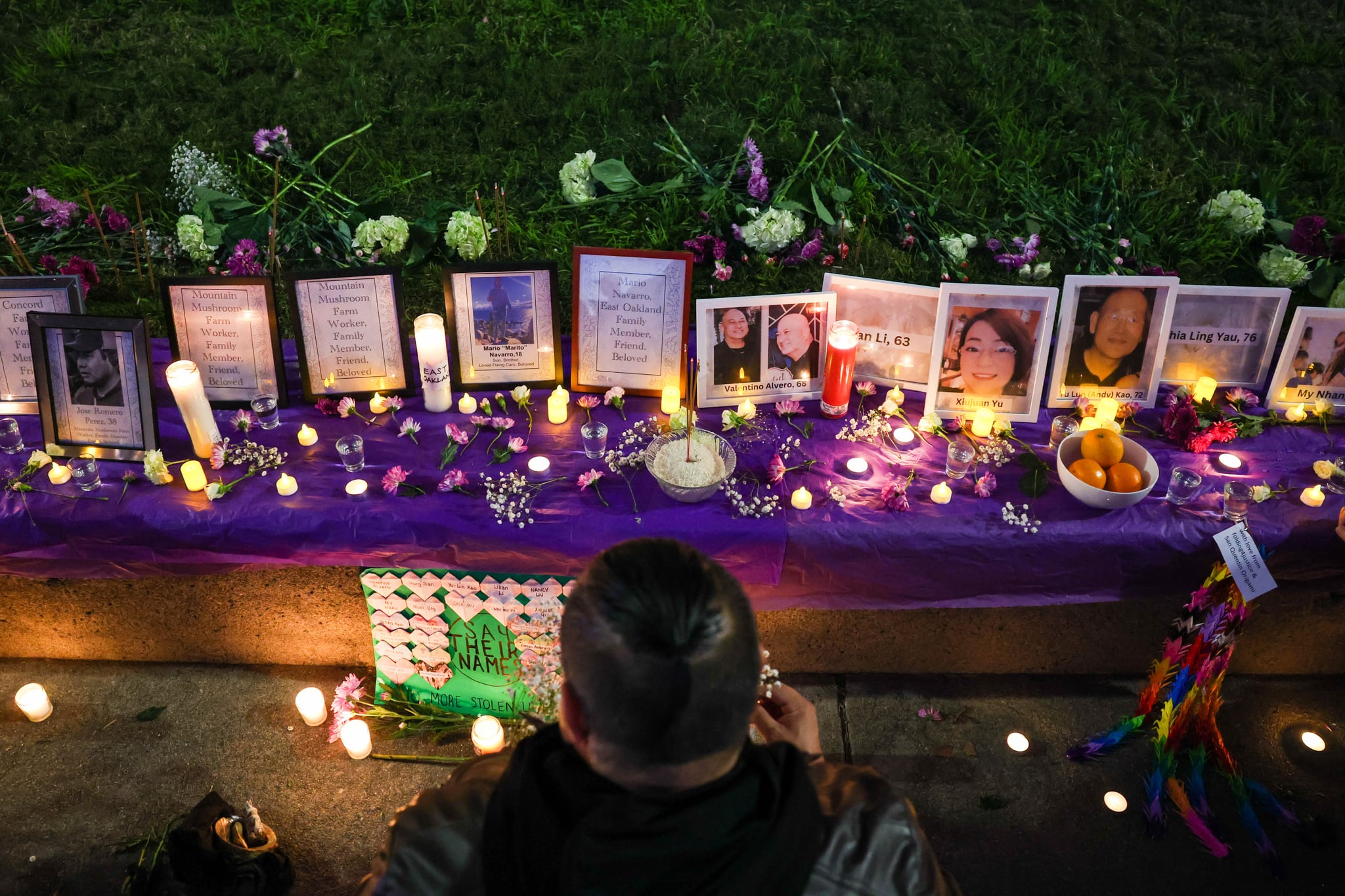 The sounds of the gunshot, the screams, they never really leave you. They just get quieter. Even as the years pass and you start to heal, you can't truly erase the pain. You can only learn how to move through it.
I'm not in that place of hurting anymore, but there are still moments that take me back — when headlines of death, loss, and grief flood the news, when we don't get to finish grieving the lives stolen in one massacre before news of another breaks.
Monterey Park, Half Moon Bay, Oakland, Des Moines — communities that will forever bear the scars of America's gun-violence crisis. These tragedies aren't rare or even unexpected. They represent only a fraction of the gun violence impacting communities around the country every single day, underscoring the horrifying truth that every hour, more and more families, friends, colleagues, and neighbors in America become survivors of gun violence.
It's a pain I know all too well.
I was 9 years old when my siblings and I watched our mom get shot, just before my brother's birthday. We were too young to truly understand what was happening, but we heard the gunshot. We saw the blood. We felt the screams flying out of us.
For years, we carried that unspeakable trauma in our bodies and our minds like a heavy weight. It wasn't until much later that we understood what it had done to us, what it would continue to do to us if we didn't heal. We were so grateful my mom survived that day, we hardly realized we had survived something, too.
Feb. 1-7 marks National Gun Violence Survivors Week, a time when survivors and allies all over the country come together to share our stories and reflect on the impacts of America's gun-violence crisis — an epidemic that kills more than 40,000 people per year, wounds nearly twice as many, and costs our country more than half a trillion dollars. It's a plague that is killing my peers and making survivors out of so many more.
And while this issue crosses all racial, ethnic, gender, and political lines, thanks to systemic racism and underinvestment, communities of color bear a disproportionate brunt of the consequences. February also marks Black History Month. That's why, especially in light of the recent gun violence impacting AAPI communities in California and across the country, it's so important that communities of color stand shoulder to shoulder to support one another.
It's been 10 years since I became a survivor of gun violence. Now, I'm a student at Clemson University, learning how to be an adult and juggling school with work and friends. I've found healing in my therapy, joy in my running, guidance in my walk with Christ. I wake up every morning, thankful for the breath in my lungs.
But I've also turned to advocacy as not only a way to help others but also to help myself. Connecting with so many fellow gun-violence survivors through the Everytown Survivor Network has opened my eyes to our shared pain and trauma. Hearing their stories, how they overlap and intersect with mine, has shown me the resilience, strength, and fight that we all have in common, too. But while we continue to hold each other up and take care of one another, it's also critical that we, as a nation, start to hold the gun industry accountable for turning a profit off of tragedies like the ones we survived.
For decades, the gun industry has operated in the dark. They continuously innovate to make their weapons deadlier and use harmful marketing practices, including ones that directly target young people. While gun violence makes more and more survivors out of us every day, they turn their backs on the bloodshed they enable and refuse to take any responsibility for their role in this public health crisis.
Every American industry has to be accountable, and the gun industry should be no exception. We deserve to be safe in our communities. We deserve to grow up and grow old. We deserve a world free from gun violence. This has to stop.
During National Gun Violence Survivors Week and throughout the year, I'll continue to stand hand in hand with other survivors all over the country to shine light on this crisis and to tell the gun industry: stop killing us.
Jakoby Mitchell is a Survivor Fellow with the Everytown Survivor Network and a volunteer with Students Demand Action in South Carolina.