Products You May Like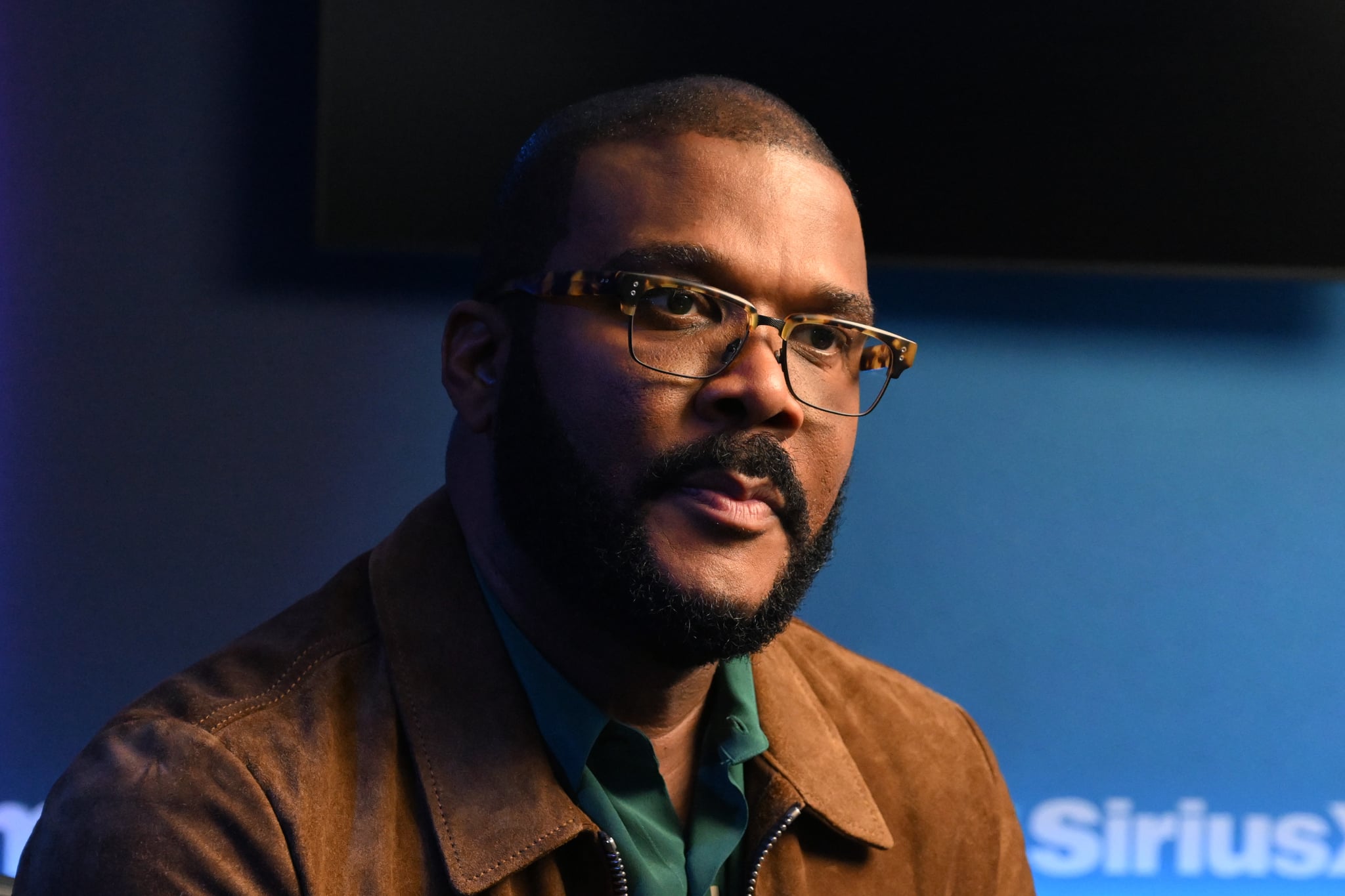 Image Source: Getty / Slaven Vlasic
Content warning: this post contains discussion of suicide and sexual abuse.
Tyler Perry is reflecting on a difficult time in his life following news of Stephen "tWitch" Boss's tragic death on Dec. 13. The world has been mourning the beloved DJ and dancer, who died by suicide at age 40. On Instagram the following day, Perry shared that Boss's death prompted him to open up about his own suicide attempts and urge anyone struggling with their mental health to seek the help they need.
"Had any of those attempts happened, I would've missed the best part of my life."
"I just wanted to take you back to a time in my life where I tried to commit suicide, a couple of times, because it was so dark, I didn't think it would get any better," the "A Jazzman's Blues" filmmaker said. "I had endured so much pain, so much abuse, sexual abuse. It was all so hard to just move through that I thought the only way to make this better was to end my life. Had any of those attempts happened, I would've missed the best part of my life."
While at the time he was struggling with the darkest times, Perry said he's now the happiest he's ever been, and he wouldn't have gotten to this place without enduring that pain. He said he moved past his pain by seeing it as a "buy-in," though he acknowledges that notion may not make sense to many people. "Not all the time, but sometimes, the pain is a buy-in," he explained. "That's the way I had to learn to look at it, to get through it. What I mean by that is, all that pain, all that hell, all that struggle, if I had given up, if I had stopped, I wouldn't have seen the better part of my life. So I was buying into something, I was paying for something."
Throughout the video, he encouraged anyone who has considered ending their life to "please, please, please, think about what the other side could be." "I know you may be going through some things, I know it may seem like there is no hope, but please, reach out to someone," he said, before sharing the resources for the National Suicide Prevention Lifeline.
He ended his chat with words of empathy: "I'm with you. I'm a living witness you can make it through it. I'm so glad that my attempts didn't work. I'm still alive. The best part of my life, and I would've missed it had I decided to end it." Watch Perry's emotional video in full below.
If you or a loved one are experiencing suicidal ideation or are at risk, the National Suicide Prevention Lifeline has several resources and a 24/7 lifeline at 988.