Products You May Like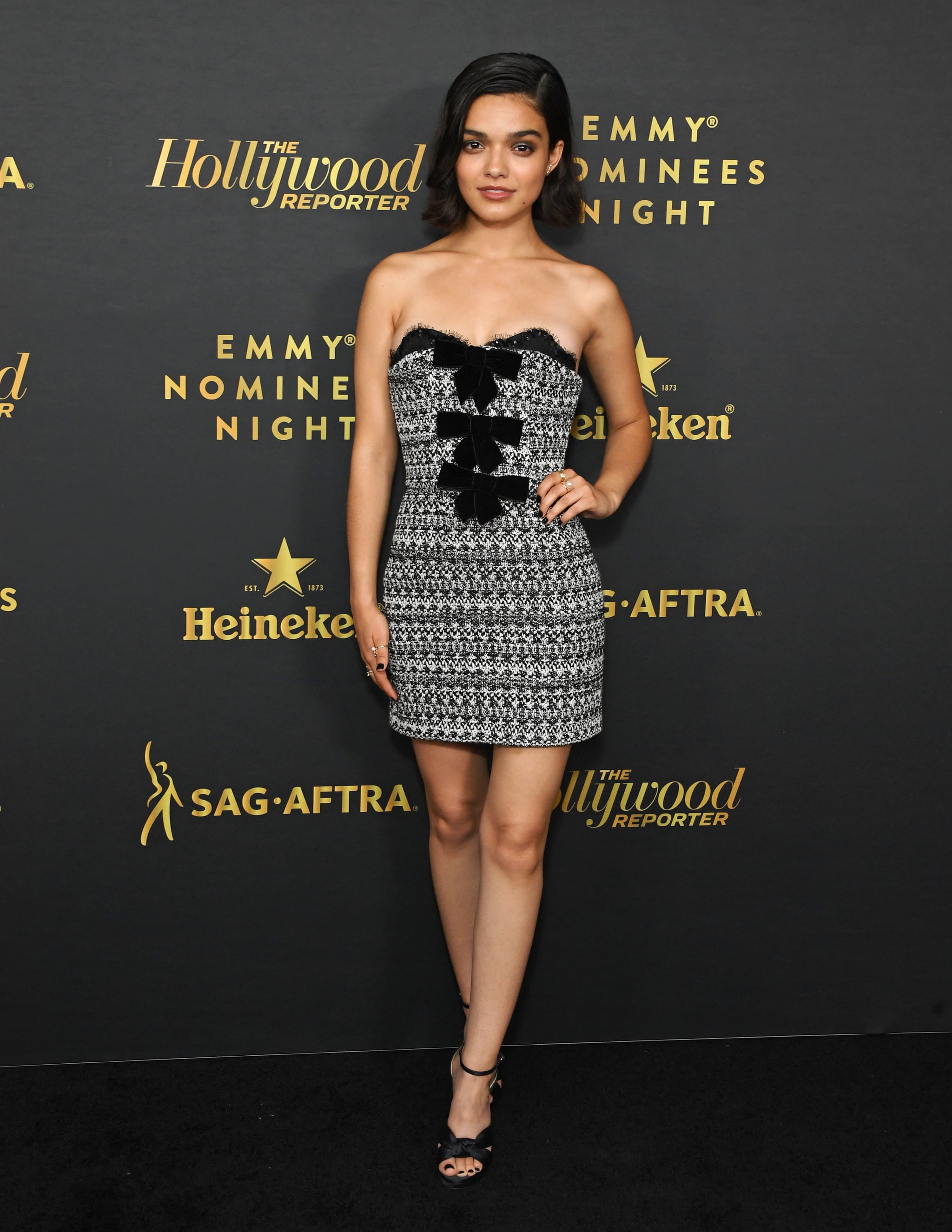 Rachel Zegler had an important reminder for her Instagram followers on Saturday, revealing that she experienced a breast-cancer scare back when she was only 19 years old. The "West Side Story" star shared a black-and-white photo of the scar from her biopsy in an Instagram Story obtained by E! News, writing, "Two years ago I found a lump in my breast and went through what was undoubtedly the scariest week of my life." She continued by talking about how COVID-19 complicated her journey, making it difficult to get the treatment she needed.
"No OB/GYN was taking new patients due to the backlog of the pandemic, but I was fortunate to have the care of my pediatrician who prescribed me an ultrasound, which led to an out-patient biopsy procedure," Zegler continued, adding that "thankfully it was benign." But while her own biopsy came back clear, she still urged her followers to check themselves for any irregularities, emphasizing the importance of early detection.
"Now the scar serves as a reminder to check my breasts regularly for any irregular growth — the fibroadenoma in my left breast is a common occurrence but nevertheless extremely scary to find," she said. "Early detection saves lives!!! Check your t*tty meat :)."
The American College of Obstetrics and Gynecology (ACOG) no longer recommends routine breast self-examination in average-risk people because it can lead to false-positive test results and there's a "lack of evidence of benefit"; however, ACOG does recommend "breast self-awareness," something Zegler alluded to, which is basically knowing what's normal for you so you can spot anything out of the ordinary and bring it up with your doctor. People who are at an increased risk of breast cancer, whether it runs in their family or they have dense breasts (among other things), should talk to their doctor about the best exam routine for them, per ACOG.
In addition to raising awareness about health issues like this one, Zegler has also spoken out about topics like depression, anxiety, and derealization to help end the stigma surrounding mental health. But when it comes to her acting career, she's still staying busy with Disney's upcoming live-action "Snow White" and the Hunger Games prequel movie, "The Ballad of Songbirds and Snakes," where she will star alongside Tom Blyth.