Products You May Like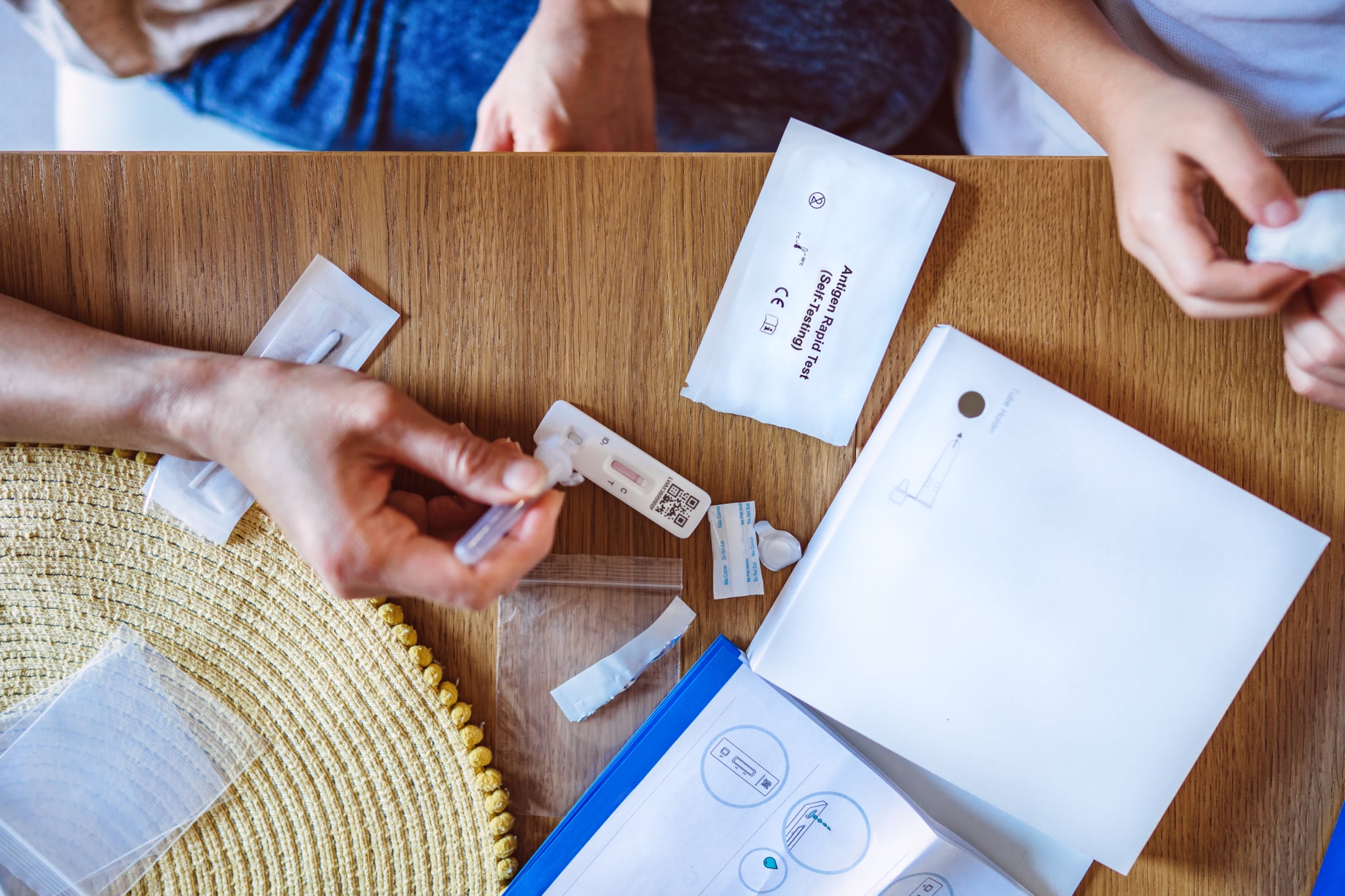 The CDC has overhauled its COVID safety recommendations, drastically cutting back on restrictions nearly two and a half years after the World Health Organization (WHO) declared the official start of the pandemic.
In the new guidelines released Thursday, the agency made changes to recommendations on social distancing, quarantining, and testing. Importantly, the CDC continues to state the importance of vaccination and staying up to date with boosters. The majority of Americans are at least partially vaccinated, with an estimated 78 percent of people vaccinated with at least one dose. These numbers go down, though, when tracking boosters; less than half of Americans received their first (48 percent) and second boosters (39 percent), according to the CDC.
"We're in a stronger place today as a nation, with more tools — like vaccination, boosters, and treatments — to protect ourselves, and our communities, from severe illness from COVID-19," said Greta Massetti, PhD, MPH, the chief of the CDC's Field Epidemiology and Prevention Branch, in the CDC statement. "We also have a better understanding of how to protect people from being exposed to the virus, like wearing high-quality masks, testing, and improved ventilation. This guidance acknowledges that the pandemic is not over, but also helps us move to a point where COVID-19 no longer severely disrupts our daily lives."
If You're Exposed to COVID-19
Notably, the CDC has changed its recommendations on what to do if you're exposed to COVID; the recommendations are now the same for people regardless of whether they're vaccinated or not. Now, if you're exposed to the virus, guidelines state you should wear a mask around others for 10 days and get tested five days after exposure.
This is a change from prior recommendations, which instructed people to automatically enter quarantine for five days if they weren't up to date on their vaccines. However, you should still isolate yourself from others when you do have COVID or suspect you are sick, even if you haven't tested yet.
If You Test Positive For COVID-19
If you do test positive for the virus, the CDC recommends staying home for at least five days, wearing a mask at home and in public, and isolating yourself from others. After five days, you can end isolation if you don't need medication, your symptoms are improving, and you've been fever-free for 24 hours — though you need to wear a mask around others through day 10. You should also remain cautious around immunocompromised people or anyone more likely to get sick until at least day 11. These guidelines are unchanged from the CDC's prior recommendations.
New Social-Distancing Guidelines
In this update, the CDC also dropped its specific advice around social distancing (staying at least six feet away from other people), which had been a hallmark of earlier recommendations. The organization does, however, still note that "physical distance is just one component of how to protect yourself and others. It is important to consider the risk in a particular setting, including local COVID-19 Community Levels and the important role of ventilation, when assessing the need to maintain physical distance."
Does This Really Change Much?
People seem to be drastically loosening precautions, regardless of the CDC's recommendations. A report by the Annenberg Public Policy Center found that while over half of Americans personally know at least one person who died from COVID, 41 percent report they have already returned to their "normal pre-COVID" life.
These updates may be an attempt by the CDC to meet people where they are and keep in touch with how the majority of Americans are living their lives. But some experts are critical of the move.
"This revision does not go anywhere near enough to correct the problems of flawed recommendations and lack of evidence," Eric Topol, MD, a cardiologist at Scripps Research in La Jolla, CA, told CNN. The relaxation of isolation protocol can be alarming for people who are at a greater risk of COVID, such as those who are immunocompromised, are over age 65, or have underlying conditions or developmental disorders.
Image Source: Getty / Tang Ming Tung