Products You May Like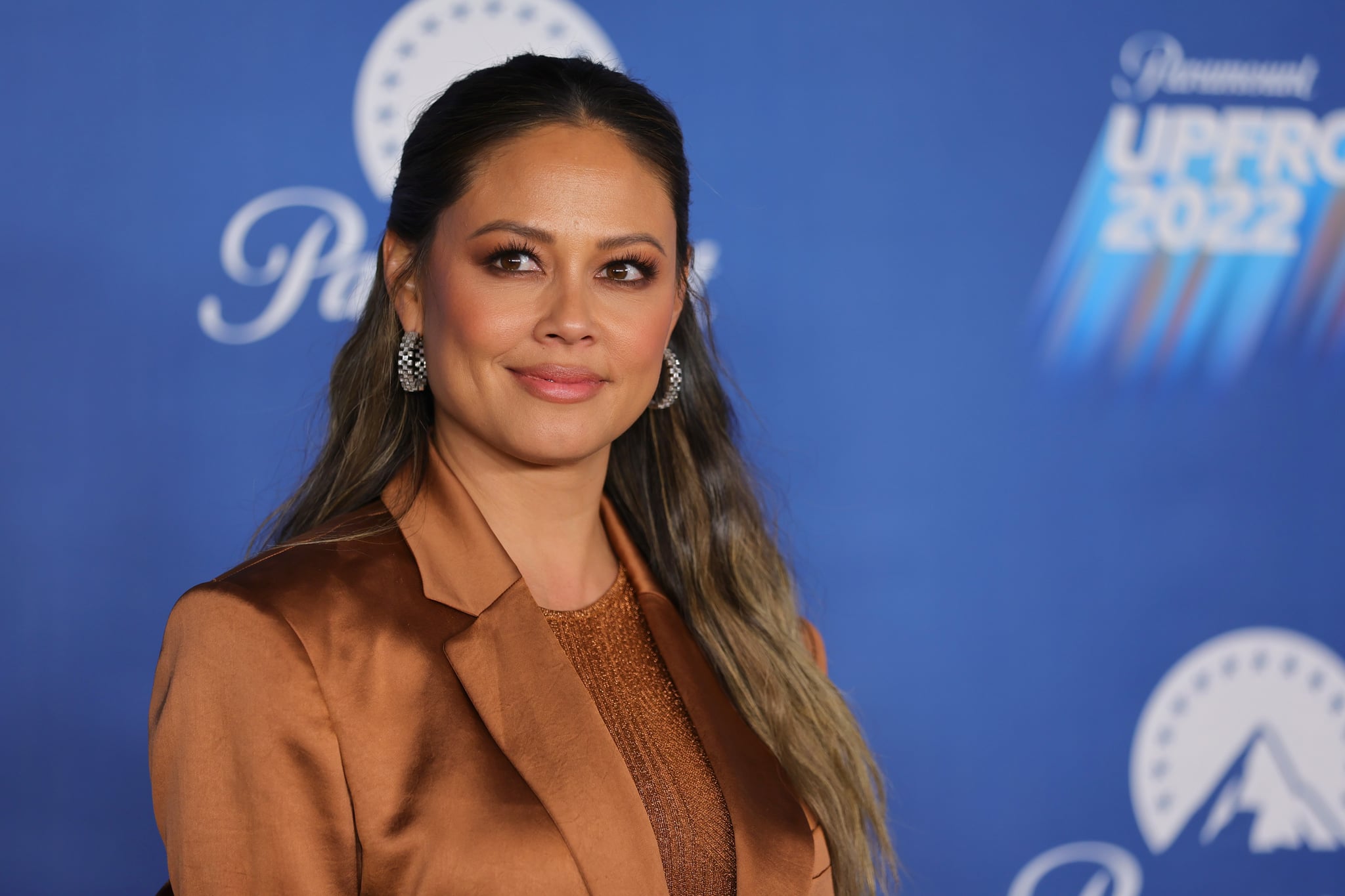 "Love Is Blind" host Vanessa Lachey addressed the Netflix show's lack of diversity in an interview with Insider, and some people are not impressed with the "NCIS: Hawai'i" star's statements.
The dating reality show is, ironically, built on the notion that "love is blind." The series separates a group of men and women, who then go on dates in "pods," where they can hear but not see one another. In order to move onto the next round — which includes face-to-face contact — a couple must become engaged. Each season ends with the couples either saying "I do" or with a wedding-day cut-and-run.
Lachey, who cohosts "Love Is Blind" with husband Nick, was asked about the noticeable absence of body diversity on the show. In her comments to Insider, Lachey seemed to blame the issue on potential contestants' supposed lack of confidence. "Their whole life they've been so insecure about being themselves because of this crazy swipe generation that we are in and this catfishing world that we're in, that they're so afraid to be themselves," Lachey said.
Most of the couples who make it past the show's pod stage look suspiciously similar: thin and stereotypically attractive (they've also been, to viewers' knowledge, cis and mostly heterosexual, although season one did include a bisexual contestant). The Insider article notes that Lachey isn't part of casting but said everyone has a "fair shot" when it comes to the process. "I wonder if they truly don't have enough time in those two weeks to find themselves, A, and then be themselves to then find that spouse," Lachey said to Insider.
But this isn't all on Lachey, who recognizes the lack of body diversity on set. It's not a problem specific to "Love Is Blind" itself, either. We live in a fatphobic world that privileges thin, able-bodied people — and that's especially true in Hollywood. There have been ongoing conversations about how fat people are sidelined (or not even present) on reality TV and how the industry casts mainly white, able-bodied, conventionally attractive people. Lachey's comments acknowledge that plus-size people have a lot to overcome in the industry, and even in society in general. But the onus should be on producers and executives to not just include plus-size people but also let them have agency over their own stories.
This isn't the first time "Love Is Blind" has dealt with uncomfortable reactions to potentially plus-size contestants, either. In season two, contestant Abhishek "Shake" Chatterjee asked contestants about their clothing sizes, and whether or not he'd have a hard time lifting them up onto his shoulders, during his pod dates, which are supposed to be all about that internal connection. (Lachey did confront Chatterjee about this behavior, but only during the reunion show, after the season was over.) As of press time, Netflix had not responded to POPSUGAR's request for comment about the show's lack of body diversity.
Regardless, Twitter users aren't satisfied with Lachey's recent explanation for the show's lack of body diversity. One user wrote, "This interview is a hot mess. [Lachey is] asked why her show doesn't have plus-sized people and her reasoning is they're all insecure and busy catfishing. I need Vanessa Lachey to stop talking."
Another tweeted, "Of course Vanessa Lachey thinks people above a size zero just spend all their time hating themselves too much to hold a conversation." Others called on Lachey to hold the casting team responsible for the lack of body types: "celebrate ALL bodies and if your casting team is the issue — put accountability on them. Love ISNT actually Blind if there is no body diversity!"
POPSUGAR reached out to a representative of Lachey for comment. As of press time, we have not received a response.
Only time will tell if Netflix will update its casting process to truly reflect the range of bodies and people ready to fall in love — in front of a camera, of course.