Products You May Like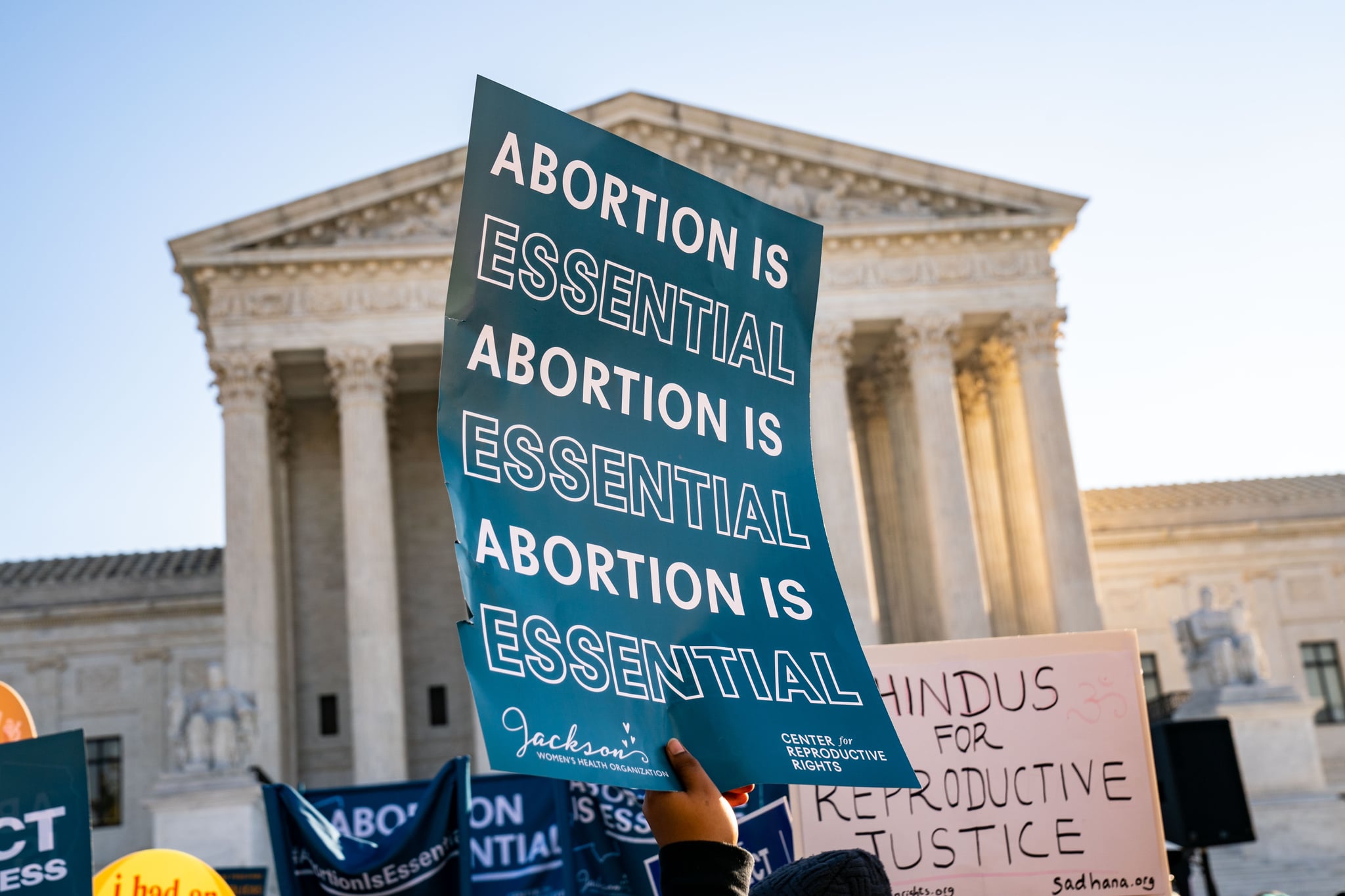 Another day, another politician making choices about a woman's body. Oklahoma Governor Kevin Stitt just signed a bill into law on Tuesday that makes it performing an abortion punishable by up to 10 years in prison and a $100,000 fine, per AP News. The bill only makes an exception for an abortion performed to save a mother's life.
"We want to outlaw abortion in the state of Oklahoma," Stitt said during the signing ceremony for the bill, according to AP. "I promised Oklahomans that I would sign every pro-life bill that hits my desk, and that's what we're doing here today."
Oklahoma is one of many Republican-led states seeking to reverse abortion rights in the US. At the end of March, Arizona banned abortions after 15 weeks, with no exceptions for rape or incest. A new Texas law encourages private citizens to turn in people who have helped others access an abortion after six weeks, offering a $10,000 reward for each successful lawsuit brought forward. In fact, Texas prosecutors recently charged a woman with murder after an alleged "self-induced abortion," although they eventually had to drop the charges.
Similar to Texas, the new Oklahoma law does not call for criminal charges to be brought against someone who has had an abortion. But by banning professionals from performing the procedure, it essentially criminalizes the act, leaving women with few to no options. While some people may still be able to go to neighboring states to access much-needed reproductive care, that's not an option for many others, who may not be able to take time off work, find childcare, or afford to travel the often long distances required to find an available clinic. After Texas's ban was passed, abortion clinics in nearby states — including, at the time, Oklahoma — found themselves overwhelmed by the influx in patients, according to the Guttmacher Institute.
White House Press Secretary Jen Psaki called the bill the "unconstitutional attack on women's rights" in a statement released on Tuesday. "Protecting the right recognized in Roe v. Wade continues to be a priority for the Biden-Harris Administration, and we call on Congress to pass the Women's Health Protection Act, which would shut down these attacks and codify this long-recognized, constitutional right," Psaki said.
Oklahoma's near-total abortion ban will take effect 90 days after the legislative session ends, which should be around August — and shortly after the long-awaited U.S. Supreme Court's ruling in Dobbs v. Jackson Women's Health Organization, per MSNBC. In this case, the Supreme Court is examining the constitutionality of the Mississippi law bann ing almost all abortions after 15 weeks of pregnancy. The Court's decision could reverse Roe v. Wade in its entirety, overturning a landmark ruling that has protected women's right to choose for nearly 50 years. Read more about how to take action against restrictive abortion bans here.
Image Source: Getty/Kent Nishimura / Los Angeles Times